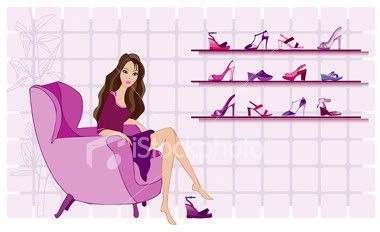 Thursday, December 29, 2011
A few months ago, I was invited for a private session with two international children's nutrition and dietary professionals, along with other mommy bloggers, at Bora Asmara. It's a nice Balinese restaurant with good food and nice ambience - it was actually my first time there!
With the pretty Nuffnang Blog Manager, Thara
We got the chance to meet Professor Davies, Director of Children's Nutrition Research Centre, University of Queensland, Australia and Dr. John Monro, Principal Scientist of Institute for Plant and Food Research, New Zealand. They were in Malaysia to present as key note speakers at an independent scientific for a medical symposium for leading Malaysian healthcare professionals, academics and Government officials on added sugars in children's diets.
There are a lot of conflicting messages about what are sugars and what role does sugars play in children's diet, and it can be overwhelming to know what is right and what is not. That was the purpose of this session - Professor Davies and Dr. John Monro were there to help us better understand about added sugars in children's diets and also answer questions that some of us parents had been wanting to ask. My husband and I actually ate at the same table with both of them and I managed to ask Professor Davies something regarding Ayra's eating habit (but I talked more to his wife - or at least I think that was his wife. I'm just more comfortable talking to women ;p).
What I learned from that session is that, it's important for parents to be adequately equipped with information so that we can make informed decisions about the food we feed our children. Parents should always read food and drink labels before buying, and look out for any added sugars in the list. If an added sugar name appears near the top of the ingredient list or there are more than one name listed there, then it's a good indication that the food has high content of added sugars. Don't buy it! Look for one that is labelled as "no added sugars" or "less sugar" or "sugar free" instead!
Labels: Advertorials
Tuesday, December 27, 2011
Trudy & Teddy Holiday Collection
Do you know how hard it is to find little girls' clothing in purple color? Doesn't matter online or offline. Susah sangat!
There are a lot of pink dresses and skirts and tops and shoes for little girls everywhere, but not purple. At least not that many. I wonder why. Purple is a girly color too, no?
I was excited when I found out Trudy & Teddy's new arrivals for the holiday season has a lot of purples and lilacs. There are a few other colors as well and they are all so cute. I feel like getting each and every dress for my girls!
Here are some of my favorites from the collection.
Love the bow details on the dresses. So sweet!
Of course my girls got a dress each. You should see how excited they were when I dressed them up. Or at least, kakak does (si kenit tak faham apa lagi).
One for kenit, one for kakak
Ayra chose her own accessories (necklace and tiara) to wear with the dress.
Layankan saja, walau tak matching.
Raina, on the other hand, wants my iPhone as her accessory -_-
I like how chic and classic Ayra's black-and-white dress is. And Raina's purple corduroy dress looks sweet with the flower appliqués.
But what I like the most about Trudy & Teddy is that their clothing always runs true to size. Ayra, who is 3 years old, wears size 3T while 16-month-old Raina wears size 12-18 months. Just nice! (For other brands, Ayra sometimes wears size 18-24 months. Raina wears size 6-12 months; sometimes 3-6 months pun boleh! It can be tricky to shop for them when they're not around).
Be sure to check out the new arrivals from Trudy & Teddy at your nearest counter, especially
if
you're looking for Christmas or CNY outfits for your children. Or you can just check out the new collection on their
Facebook page
.
Labels: Fashion, Mommyhood and Baby
Saturday, December 24, 2011
There are so many tablets in the market nowadays. It can be difficult to decide which one to get because there are at least a dozen different models from different manufacturers! Some are big, some are too small, some with just Wi-Fi, some comes with front and rear cameras, some don't... the list goes on. But I'm sure there is one tablet that would fit one's needs and lifestyle.
Samsung has a few models of tablets to choose from and the latest one is the Samsung Galaxy Tab 8.9.
With 9.1" x 6.2" x 0.34" dimension, I think it's the ideal tablet with just the right size. It's not too big to lug around, but not too small that people might mistaken it to be a phone.
Some key features of the brand new Tab are:
- Android 3.1 Honeycomb (I noticed Android uses really cute names for their OS. Honeycomb, Gingerbread, umm...what else?)
- 8.9" touch screen display
- 1.5GHz dual-core processor
- 2MP front camera, 3MP rear camera
- Thinner (8.6mm)
- Lighter (453g)
- 16GB internal memory
- Supports Wi-Fi and 3G
You can now get the new Samsung Galaxy Tab 8.9 with the best network and the most affordable packages only from Celcom, from as low as RM1,288 (RRP: RM1,699). There's also the Samsung Galaxy Tab 7" from as low as RM668 and Samsung Galaxy Tab 10.1 from as low as RM1,468. Whichever best fits your needs and lifestyle, Celcom has got em all!
Labels: Advertorials, Gadgets
Thursday, December 22, 2011
My husband and I wanna start eating healthily again after our Jakarta trip (we ate a lot!) like we did a while back . It's like our routine to sit down and discuss our meal plan every week before buying groceries. We would discuss our daily menu, what to eat for lunch and dinner, items to buy - things like that. We want to cut cut down our rice intake and fried food in our diet and also the usage of oil in our cooking because those are the bad stuff!
To be honest, I think cooking healthy meals are the easiest. And I'm not even a good cook! Just marinate the chicken breast with olive oil, lemon juice, salt, pepper, oregano, rosemary, thyme or whatever spices and herbs that you like and bake them in the oven for 20 minutes. Then steam some broccoli and carrots. Or if I want something a little bit fancy, I'd make some salad using wild rockets, cherry tomatoes, romaine lettuce, feta cheese, drizzled with balsamic vinegar. It really is so easy!
There are a lot of ways to cook healthily - steaming, boiling, poaching, baking, roasting and grilling. Here are some example of healthy meals that I've made using different cooking methods...
Grilled chicken with Greek salad
Steamed pomfret
Poached halibut with cauliflower and roasted green beans
Baked dory with mushroom lemon sauce
Chicken and mushroom wrap with rockets
Try cutting down oil in your cooking and eat healthier meals. Trust me, you'll feel great! It's ok to indulge once in a while but try to make it a habit to eat healthy meals every day.
When eating out, opt for something healthy from the menu - grilled chicken breast, salmon, cod, salads or wraps. And avoid fast food, please!
Yours truly would usually choose wraps when dining out. I just love wraps!
Mexicana Torilla (grilled chicken with avocado) at Ben's
Vegetarian wrap at Dome
I've learned that successful weight loss isn't just about dieting. It's about ongoing lifestyle that includes long-term changes in daily eating and exercise habits. If you want some health tips on eating habits and healthy living, tune in to 1 Sihat Malaysia on RTM TV2, hosted by Fahrin Ahmad. They will also feature stories from local celebs like Siti Saleha, Chef Zaidah, Ifa Raziah and many more.
Labels: Food and Recipes
Monday, December 19, 2011
Chocolate Chip & Almond Bread Pudding
A few days before going for our Jakarta trip, I decided to make bread pudding. I had never made bread puddings before, but I remembered it was one of the many desserts my mom always made when I was a kid.
Back then, I didn't really like bread pudding. In fact, I actually thought it was gross. Mom used to keep stale breads and any leftover bread that has passed its expiration date in the fridge and later made bread pudding using those. I thought stale =
berkulat
, and wondered why in the world can't she just use fresh bread instead!
As I grew older, I learned that "stale" breads that are used to make bread puddings are actually the ones that are just old and dry - not the moldy ones! I can't believe I grew up thinking that bread pudding is made of "roti berkulat"! *slaps forehead*
So anyway, I made bread pudding for the first time. I didn't use stale bread tho (they were still soft and haven't expired) and my version of bread pudding has chocolate chips and almond flakes instead of the usual raisins. And I used whipping cream for the custard. Mmm hmm!
(Recipe adapted from
joyofbaking
)
You will need:
6-8 slices of bread, cut into bite-sized pieces (you can use any types of bread. I use wholemeal bread)
2 eggs
1/2 cup white sugar
2 tbsp unsalted butter (melted and cooled)
2 cups whipped cream
dash of ground cinnamon
1 tsp vanilla extract
Chocolate chips
Almond flakes
Lightly grease a baking dish with butter. Place the bread cubes in the baking dish, and sprinkle with chocolate chips and almond flakes as much as you like.
In a mixing bowl, beat the eggs and sugar on high speed using an electric or hand mixer, until thick. Add in vanilla extract and ground cinnamon and beat; then add melted butter and whipped cream and beat again.
Pour the custard mixture over the bread cubes until they are all covered.
Place the baking dish in a larger roasting pan or tray or whatever you have, to prepare for a
water bath
. Pour hot water in the roasting pan/tray/whatever (the water should be halfway up the sides of the baking dish actually. My oven tray is too shallow).
Bake for about 1 hour at 150ºC or until a toothpick inserted in the center comes out clean.
I like it best when it's still warm, served with a scoop of vanilla ice-cream. It's totally a warm decadent dessert!
Labels: Food and Recipes
Thursday, December 15, 2011
When I was younger, I used to think anti-aging products are for women who are 40 and above. I thought you should only use anti-aging products when your skin starts to have wrinkles and such. Little that I know that skin starts to show visible signs of aging at the age of 25!
After knowing this, I started to switch to anti-aging product. Not all of them tho; just the core ones like my essence and moisturizer. Another reason was because I noticed my skin becomes a bit dry after having my second baby, which was last year. It's a sign of aging!
Anyway, you probably know that I'm a bit of a skincare junkie. In fact, I've been one ever since I was a teenager. I just love trying out beauty products, and since I'm quite a "freshman" in the anti-aging department, I'm more than eager to try them now.
At the moment I'm using a few new skincare products, and one of them is L'Oreal Youth Code.
It's a pre-essence, which is to be applied right after toner and before essence. I've recently added this to my skincare regime, so now instead of 5 products (cleanser-toner-essence-eye cream-moisturizer), I use six.
I read that as we age, the natural regenerative process begins to slow down and it replaces old cells, heals wounds, etc more slowly. The Youth Code product uses PRO-GEN Technology formula, which activates a specific gene to help boost skin's recovery power more like it did when it was younger and improves skin's quality. It also amplifies the effect of my anti-aging skincare regime by 5 times, so that is really great. It helps to absorb the benefits of the skincare products I use even more!
My skin before applying any skincare product -
kinda dull with a little bit of redness.
Just like most skincare products, this pre-essence should be used twice a day on a perfectly cleansed skin. I would cleanse and tone first, then apply this pre-essence.
I like that it comes in a slender glass bottle with a dropper
It dispensed just the right amount - not too much, not too little
Dot a little on forehead, cheeks, nose, chin
and gently spread all over face.
After that, continue with your usual essence, moisturizer and whatnot. Sometimes when I'm in a hurry, I just use this pre-essence and skip my essence. I love how it absorbed into my skin almost instantly without leaving any greasy residue and felt silky smooth. Smells nice too! I have only been using it for a week and I noticed that my skin is more hydrated and looks fresher after application.
It claims that after one week, skin begins to look younger, texture is more refined and elastic. Whoaa... Do I *ehem* look younger - early 20s perhaps? ;p (I'm actually nearing the big three-oh. Yikes! I'm getting older).
Oh, that reminds me. Another thing I like about this product of L'Oreal is the name - Youth Code. Youth. My mind instantly thinks of being young, exuberant, happy.
I don't know about you, but when I read the word "anti-aging" on skincare products, I feel.....old. I guess because the word "anti-aging" focuses on aging? Kind of like the law of attraction thingy. The name Youth Code somehow has a more positive vibe to it. Get what I mean? Good.
Now go crack your youth code!
Labels: Advertorials, Beauty/Skincare
I still remember the first time we got our first iPhone. It was iPhone 3G and we went to the launching event at KL Convention Centre. Sanggup beratur for hours! (I've blogged about it
here
, by the way).
Then quite recently, Apple launched the newest iPhone 4S. It's the most amazing iPhone yet and it's finally available here!
Celcom will be launching the iPhone 4S tomorrow and if you've been waiting to get your hands on it, be sure not to miss the event!
Details of the event are as follows:
Date: 16 December 2011
Venue: La Bodega at Bangsar Shopping Centre
Time: 12 am on 16th December 2011 (queue starts at 10 pm on 15th December 2011)
There will be lots of activities and exciting prizes to be won so do arrive early!
Below are the plans offered by Celcom, by the way.
In case you cannot make it to the event, you can always get the iPhone 4S from Celcom outlets. Check out
this page
for the list of outlets.
My current iPhone 4 is still in good condition tho, so I won't be getting the new one. Nor would my husband (at least I think he won't. Kan, Si Com?).
Labels: Gadgets
Monday, December 12, 2011
Current love: Color-block shoes
I'm not a fan of Jessica Simpson, but oh my... Her
shoes
are SO FAB!
Here are some of her shoes that I'm lusting over at the mo. Love love love the vibrant colors! Hot pink, teal, orange, cobalt blue, green, neon yellow, chili red, purple.
I already bought one pair and now I'm itching to get another pair. Or two. Or three.
Eishh, bad nafsu. Help!
Some of the shoes are on sale. Check it out
here
. The website doesn't ship to Malaysia tho, but you can always use
HopShopGo
, or buy through
victoriassecret.com
(limited styles tho), like I did.
Speaking of shoes, I found this Ferris Wheel Shoe Rack on sale at 31% off at
Milkadeal.com
.
I think it's a cool way to store your shoes! It comes in 4 colors - pink, white, black and silver, and it can store up to 30 shoes - that's more than what my shoe cabinet can store. Of course I like the pink one!
This deal will end in about 4 days time, so go grab it
here
while it's still available!
Labels: Shoes
Wednesday, December 07, 2011
When Ayra was a baby, I used to be very concerned about her weight. She weighed just "cukup-cukup makan" for babies her age - borderline underweight.
Now at 3 years old, she weighs 12.5 kg. It may still be borderline underweight for her age, but I'm not so concerned with the numbers anymore. I'm more concerned of
what
she eats. It's easy to just let a child eats anything she wants when she's a picky eater, no?
"Takpe lah dia makan chocolate, at least she eats something"
.
Uhh no, not to me. It's
not
ok. Once in awhile tak apa la. I hate it when someone else feeds my kids with chocolates, sweets, candies and other junk food without my permission. Reason bagi sebab kasihan. Kasihan budak tak makan candy, really? Lagi kasihan kalau bagi kot because it's so obvious it only contains added sugars and coloring. Added sugars have no nutritional values. They're only empty calories that do nothing good for the body. Kalau kasihan, jangan bagi.
But what I don't really get is when (some) doctors give candies to their children patients as a treat. Of course I didn't say no to the doctor's face when he handed sweets to Ayra. I let her took them and thank the doctor, then dump the sweets in the dustbin when we're out of the clinic. I told her that sweets and candies are not good for her teeth and body, and she's okay with it sebab tak pernah bagi dia makan so she doesn't know what they taste like. The same goes to birthday party packs and wedding door gifts with candies and sweets.
Now that I know the "hidden" names of added sugars like sucrose, corn syrup solids and glucose syrup solids, I've become more aware of the food choices I made for my kids including milk. However, no sucrose does not mean there is no sugars (I will give you some tips later on how to confirm about the added sugars).
As you already know, Ayra is such a picky eater. Kalau dulu, nak jugak la dia makan 5-6 slices of wholemeal bread a day (that's the only food she likes besides cereal). But now her daily diet consists mainly of milk. Susah sangat nak bagi dia makan. I'm at my wits end trying to get her to eat! It's like she's turning into a baby again. She even woke up in the middle of the night, asking for milk. -_- In fact, she drinks more milk than her baby sis! (Raina, Alhamdulillah senang makan).
Lately, Ayra only eats 3 bites of bread (
bites
ok, not slices) AND about 8-10 bottles of 7 oz milk a day - imagine that! And because of that, we decided to change her growing up milk powder to the one with no added sugar. At first she didn't really like it because of the
tawar
taste, but after some time she's okay with it. I just have to make sure the milk she's drinking doesn't contain excessive sugar like the previous growing up milk that we gave her.
It can be tricky to know the exact amount of added sugars in growing up milk powders because they're not mandatorily declared on the label. But you can estimate it. Look for the level of 'carbohydrate per serve' - anything more than 11-12g is added sugars. Senang kan? You can also try tasting your child's milk and see if it's sweet even for you!
We all know carbohydrate contains sugar and that children need carbohydrate in th
eir diets for energy. But only from natural food sources like grains, fruits vegetables and milk that are high in complex carbohydrates. Not from added sugars! Excess added sugars in diet can lead to overweight and obesity in children (and adults). Did you know, in 2010 there are 43 million of preschool children who are overweight and 92 million who are at risk of overweight around the world? MILLION. That's a scary number! I bet the number has increased by now! Who's to blame? Adakah mereka dan keluarga mereka?
Labels: Advertorials, Mommyhood and Baby
Tuesday, December 06, 2011
Jakarta (and Bandung), here we come!
- Posted using BlogPress from my iPhone
Labels: Going Places