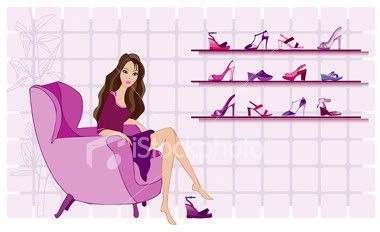 Friday, October 01, 2010
How to shop from US websites that don't ship internationally
I get a lot of emails asking about how to make online purchases, especially from websites that don't ship to Malaysia.
To be honest, most of my online purchases are from eBay. I'm kind of an eBay addict actually. When I found something I like on a website that doesn't ship to Malaysia, I turn to eBay. Sometimes when I don't know what else to browse online, I browse eBay, hoping to find something. Most of the stuff I like to purchase from eBay are baby stuff. In fact, I purchased one of Ayra's
Heelarious shoes
, my
Bebe au Lait
nursing cover and most of Ayra's clothing and
shoes
from eBay. And oh, I even purchased my first
Spanx
from eBay. There are a lot of authorized sellers on eBay that are reliable; it's almost like purchasing from the original website itself that I never bothered checking out other ways to make online purchases.
But the thing about purchasing from eBay is that it is quite risky. I'd say about 10% of my eBay purchases never arrived to me. God knows why. And about 5% of the stuff I bought turned out to be fake/unauthentic/faulty (I remembered my very first eBay purchase was a Dior lip gloss....which happened to be a fake one!). You have to really do your homework about a particular seller and the items that you're interested with, just to be sure the seller is really reliable and not just a scumbag who just wants to rip you off. It's kind of hard to tell online. But eBay can be awesome especially when you can get something at a bargain! But if you don't want to risk a thing, then you should probably stay away from eBay.
Anyways... Every now and then eBay and Paypal would send email updates about their promotions, updates and whatnot. Usually I would just read the title and went like,
"yeah yeah, whatever"
and clicked Delete.
But the other day (or more like last month), an email from Paypal caught my attention. It says,
"Enjoy free international shipping when you shop on HopShopGo.com"
. Free international shipping, really?
I was curious so I browsed the website and yeap, HopShopGo.com was having free international shipping promotion for the first 2000 customers. I've never heard of HopShopGo but decided to try my luck so I purchased a few items from Old Navy. It was also a way for me to try out their services and see how things go. And since it was a "testing purchase", I only chose 3 items because I figured if something were to happen, at least takde la rugi banyak.
Well whaddya know... I was one of the lucky 2000 customers! I got the free international shipping, yay!
So instead of paying a total of US$26.60 for shipping, I only need to pay US$7.93 for the US domestic shipping. I was over the moon!
And I was even happier when the package arrived 4 days earlier than expected.
So that was how I managed to get my hands on the
Old Navy Mary Jane slippers-cum-socks
, as some of you had previously asked.
HopShopGo.com is like a middleman between you and US online stores. They can either help you to purchase stuff from US websites (some US merchants don't accept payments by credit cards that are not issued in the US), or ship to you if the websites don't offer international shipping. The only thing you need to use this service is a
Paypal
account. Go
here
and click on the "Take a Tour" button (on the right side of the page) to find out more on how it works.
Yes, there may be a few other services like this - like
comGateway
, but if I'm not mistaken, you have to have Amex credit card to use it. I don't have Amex, but I do have Paypal. So HopShopGo it is!
Labels: Sales and Shopping