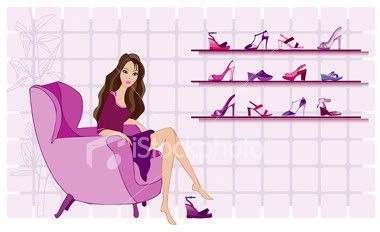 Saturday, October 31, 2009
I love dressing up my baby in cute and witty word graphic bodysuits. They're fun and cute and funny and never fail to bring a smile on my face.
A few weeks ago, I was hunting for a baby walker at Robinsons when I spotted babywear by Tiny Thots. I was attracted to the cute graphics and was even more hooked when I saw the witty wordings on them. Who can resist such cuties? There were bodysuits (RM36.90) and tees (RM34.90) for both boys and girls. I picked the cutest two bodysuits:
Even my husband thinks they're cute.


And not only are they cute, they are also made of 100% organic cotton which makes them soft and comfy. Perfect for our precious little ones.

Now just for the sake of it...
"I found mummy's pink stilettos!"
p/s: That's the shoes I wore to the Nuffnang Blog Awards event the other day. My very first pink stilettos, believe it or not!
Labels: Sales and Shopping
Friday, October 30, 2009
Nuffnang Asia-Pacific Blog Awards 2009
I think it's not too much to say that the Nuffnang Blog Awards is like the Oscars for bloggers. It was glitzy and glamorous, with cameras flashing everywhere. Over 400 people walked the red carpet and everyone looked so beautiful in their fabulous dresses. It was so awesome of Nuffnang to organize an awesome event like this! It was definitely a night to remember, and I'm glad I was a part of it.
Ok, I know y'all just wanna see the pics so I'll shut up now.
Labels: Events/Activities, Nuffnang
Thursday, October 29, 2009
I love peanut butter and jelly sandwich so when I came across this
Thai Chicken Pizza recipe
, I thought of giving it a try. The recipe says to use smooth peanut butter but I only have crunchy peanut butter in my kitchen. I also substituted rice vinegar with balsamic vinegar instead bcoz of the same reason. And I added shiitake mushrooms as you can see in the pic.
The taste? Well, it wasn't so bad if you eat it with chili sauce. But I have to admit, it didn't taste anything like pizza as it was pretty sweet and nutty. I guess next time I'll just stick to the traditional pizza sauce.
Labels: Food and Recipes
Tuesday, October 27, 2009
Here's the dress that I wore to the Nuffnang Blog Awards Gala Dinner. The dress
may
look nice in the pic, but it's actually not so - to me at least. The only things I love about my dress is the chiffon ombre and the waterfall draped effect.
The details however, did not turned out as I wanted: the beading (except at the cuffs), the rosette and the lilac shade at my tummy part which made me looked 5-months pregnant, gave the dress more flaws than flair. Ok so I do have a big tummy, but a good dress should hide it well and mine didn't, so I don't like it. I'm thinking of some ways to modify it a little so that I can wear it again in the future and not hate it.
But overall despite my dress, it was a grrreat night!
Will update more on that soon...
Labels: Fashion
I bet a lot of my readers are waiting for my updates about the Singapore trip, especially the Nuffnang Blog Awards. I haven't had the time to get online (I haven't even unpacked my stuff yet!) bcoz I've been busy taking care of Ayra and making up for the time I was away from her. I'm upset and a little guilty too bcoz my baby is unwell. She has diarrhea. Am not sure how she gets it -either bcoz of the unsterilized bottles or that one time when my husband gave her contaminated milk that was left (unrefrigerated) for more than 3 hours, or perhaps both. Tsk!
Of course with diarrhea comes diaper rash which is so awful as it seemed to burn the skin around her diaper area. Every time I wash her, Ayra would scream and cry and call out
"Maaaa...."
sebab sakit sangat, and it really breaks my heart! I lost track how many times she poops in a day bcoz she will poop right after each and every feeding (milk or food). We've already took her to the doctor and he gave a few lactose-free milk samples (Similac) as well as diarrhea medication in powder form to be dissolved in water or milk but my baby refused to drink it (I tried both with water and milk, in various ways: bottle, cup, spoon, straw, syringe). So how now brown cow? I read yogurt is good for diarrhea as it contains Lactobacillus Acidophilus which helps to fight bad bacteria. But do I give her natural yogurt or the fruity ones?
Labels: Mommyhood and Baby
Friday, October 23, 2009
It's almost 2.30am and I still haven't finished packing yet. I did the laundry, ironed some clothes and cooked 3 days' worth of food for my baby bcoz I'm going to Singapore tomorrow with
Wani
and fellow Nuffnangers for the Nuffnang Asia-Pacific Blog Awards... leaving my baby and my husband behind. In our 1 year plus of marriage and 10 months plus of motherhood, we've
never
been apart - not even a day. I am SO gonna miss my baby! And you too, dear hubby! *huge sob*
On another different note, I just got my dress from my tailor today. I love drapes so I took a few designs from Bloomingdales and
eDressMe
, and showed them to my tailor so she has ideas how I want my dress to be.
My dress turned out not the way I imagined it. I don't really like it. I should have just told her to make a simple dress without drapes, or better yet, buy a ready-made one like my sister! But it's too late now.
Ahh well, whatever. Dress tak cantik is not on top of my worry list right now. I'm worried how my baby would cope being away from me for 3 days. I'm worried how my baby would sleep at night bcoz she only falls asleep when I breastfeed her. But most of all, I'm worried if she wakes up in the middle of the night, wanting my boobies bcoz she refuses bottle! (bottle-feed during the day boleh, malam jer dia tak nak). But my sister
Hanis
told me, takkan la dia tak tidur langsung. Dia akan belajar survival! I hope so.
Not to worry sweetie, mommy's gonna be back before you know it!
Labels: Going Places
Wednesday, October 21, 2009
Accessories like belts, necklaces, brooches, rings, bracelets and bangles not only add flair to your overall look, they're also fun to collect! But storing them might be a bit of a problem especially if you're a hoarder. I had a hard time storing my accessories, particularly my necklaces. I used to hang them on a jewelry hanger and place it on my dressing table, but the thing with displaying such item is they easily catch dust - lots of it! Jewelry box seemed too cluttered to keep all of them. I only use it to keep my brooches and rings.
Then earlier this year when we moved into our house, we bought a wardrobe. There are a few drawers inside of it and one of them has compartments, just like Ikea's. I instantly figured it would be a neat way to store my accessories and voila - problem solved. No more dusty necklaces!
Each compartment consists of the same type of jewelry - gold, silver, pearl, etc, making it easy for me to find them. As for my belts... well I only have a few so they get to have their own room.
How do you store your accessories?
Labels: Fashion
Monday, October 19, 2009
I was digging through my closet just the other day and found out that almost 90% of the clothes I have in there are those that I no longer wear - no kidding! And that doesn't include the ones in my big box storage. Some of the clothes are too big, some are too small. Some, I just don't want them anymore. It's no wonder why I'm always running out of clothes to wear (and space to hang new ones)!
So I'm getting rid some of them (I haven't finished sorting them out yet). Check out the 1st batch of clothes at my blogshop:
Shopper's Sanctuary
. Will update more soon!
Labels: Sales and Shopping
Thursday, October 15, 2009
I was hungry but wanted to have something quick yet filling as I was in a hurry to meet my customer, a few days ago. Sandwich seemed like the perfect choice so I decided to grab one at a nearby Starbucks and ordered their Chicken and Mushroom Focaccia. It was delicious.
A few days later, I was craving for it so I decided to make my own version using wholemeal pita bread instead of focaccia. It was just as good and not to mention, healthy!
Here's the recipe:
Wholemeal pita bread
Chicken breast
Shiitake mushrooms (chopped)
Spring onions (chopped)
Mayonnaise
Dijon mustard
Lettuce
Black pepper
Salt
Grilled the chicken breast with black pepper and salt.
Meanwhile, heat olive oil in a pan and add spring onion, shiitake mushrooms and salt to taste. Once cooked, transfer them in a big bowl.
Chop the grilled chicken breast into cubes and add to the mushrooms. Mix a few tablespoons of mayonnaise until you get the creamy consistency as desired, 1 teaspoon of Dijon mustard and a few dashes of black pepper. Add a pinch of salt if needed.
Cut the wholemeal pita bread into half. Fill the pockets with lettuce and the chicken and mushroom mixture. Serve with chips or salad or cherry tomatoes.
Labels: Food and Recipes
Tuesday, October 13, 2009
5 things I'm currently addicted to
1) Gossip Girl
2) Twitter (come
follow me on Twitter
!)
3) Domino's Chocolate Indulgence
4) eBay
5) The half naked sexy mother*ucker
*

*
*
*
*
*
*
*
*
*
*
*
*
*
*
*
*
*
*
*
*
*
*
*
*
*
*
*
*
*
*
*
*
*
*
*
*
*
*
*
*
*
I'm talking about this lipgloss, not some
biatch
or something! ;p
Labels: Random Stuff
Monday, October 12, 2009
My idea of a perfect way to store my collection of shoes is a) in a covered clear display rack/shelf so that I can see my shoes, b) the rack/shelf must be in white-ish color, and c) stylish modern design.
I was googling for some unique shoe rack design and fell in love instantly the moment I laid my eyes on this
Skorder shoe rack
. It is designed by Johanna Eliason, and her shoe rack design is an inspiration from display cases, stacked shoeboxes and the mess in her own wardrobe. How brilliant!
I love that each pair of shoes is kept in separate boxes with clear glass doors. And that little bench attached to it is pure genius!
Now where can I find one just like that? Bcoz I don't think this Skorder shoe rack is available here...
Labels: Shoes
Saturday, October 10, 2009
Indulge in the Uniquely Singapore experience
I'm pretty sure most of you have heard about the upcoming glamorous
Nuffnang Blog Awards
event. I'm so excited bcoz Nuffnang is giving out 125 pairs of invites to lucky bloggers from the Asia-Pacific region to join them and indulge in the exclusive Uniquely Singapore experience the next day!
Here are the reasons why I should be given the opportunity to experience the rich blend in culture, cuisine, arts and architecture of Singapore:
1) Obviously bcoz I love traveling!
2) The last time I went to Singapore was when I was about 10. That was more than 15 years ago and I have very little memories of it - it's almost like I've never been to Singapore!
3) I am a full-time mommy and ever since having a baby, I never get to spend some quality time for myself. Everyone needs a break including full-time mommies, so this trip to Singapore would be a great way to have one since I'm planning to go with my sister! A few days away from mommy won't hurt, no?
4) It's a dream of mine to have my pics taken at world famous icons and buildings of architecture and art, so it would be great to have Singapore's Merlion statue added to my collection.
5) I enjoy food and love trying out new dining experiences especially abroad.
6) I love shopping (well, who doesn't?) and a friend of mine who used to work in Singapore told me that Singapore is a shopping paradise. Most of the things are slightly cheaper than in Malaysia - even LV bags!
7) And well, bcoz I've been working together with Nuffnang for quite some time, so I deserve it! ;p
So my dream one-day itinerary would go like this.
Morning:
The Merlion was first designed as an emblem for the Singapore Tourism Board (STB) in 1964 – the lion head with a fish body resting on a crest of waves quickly became Singapore's icon to the rest of the world.
Situated on Sentosa, Underwater World Singapore is a dream haven that showcases the awe-inspiring beauty of a whole different world beneath the seas. Visitors can expect a fun-filled experience through interactive activities and interesting exhibits, before they arrive at the highlight: A spectacular 83 metre-long tunnel that houses majestic rays, fearsome sharks and great shoals of other fishes.
Noon:
Tickle your senses with Sentosa 4D Magix
for that truly interactive experience! This state-of-the-art theatre offers you a whole new generation of movie magic complete with surround sound, individually-controlled motion seats and special "live" environmental effects such as water spray and leg ticklers!
CineBlast combines the virtual 'roller coaster' rides with high-definition wide-screen projection. Sitting inside a Cyclone unit that is mounted onto a 6-axis system, you'll experience amazing real-life thrusts and motion unlike any other.
Prepare for the ride of your life!
Night:
Clarke Quay is Singapore's only riverside festival village combining dining, shopping and entertainment. On the 23,000 square-metre site are five blocks of building housing and shophouses, restored to their original 19th century style. This area has a spread of specialty restaurants, themed pubs and wine bars. Across the river lies a range of exciting dining experience at Riverside Point.
Shopping at Orchard Road till late!
(Pics and info courtesy of
Visitsingapore.com
)
Indulge in the Uniquely Singapore experience!
Labels: Advertorials, Going Places, Nuffnang
It's Krrunch Time, Get Playful!
Scene:
At the shop
Cast:
Ayra - Shopper
My Husband - Shop owner
Pringles - Pring-coins (money)
It's Krrunch Time, Get Playful!

Labels: Advertorials, Nuffnang