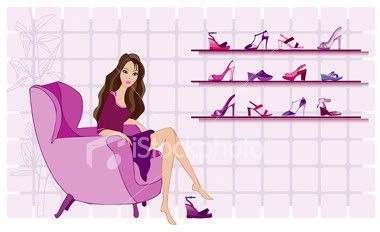 Saturday, October 10, 2009
Indulge in the Uniquely Singapore experience
I'm pretty sure most of you have heard about the upcoming glamorous
Nuffnang Blog Awards
event. I'm so excited bcoz Nuffnang is giving out 125 pairs of invites to lucky bloggers from the Asia-Pacific region to join them and indulge in the exclusive Uniquely Singapore experience the next day!
Here are the reasons why I should be given the opportunity to experience the rich blend in culture, cuisine, arts and architecture of Singapore:
1) Obviously bcoz I love traveling!
2) The last time I went to Singapore was when I was about 10. That was more than 15 years ago and I have very little memories of it - it's almost like I've never been to Singapore!
3) I am a full-time mommy and ever since having a baby, I never get to spend some quality time for myself. Everyone needs a break including full-time mommies, so this trip to Singapore would be a great way to have one since I'm planning to go with my sister! A few days away from mommy won't hurt, no?
4) It's a dream of mine to have my pics taken at world famous icons and buildings of architecture and art, so it would be great to have Singapore's Merlion statue added to my collection.
5) I enjoy food and love trying out new dining experiences especially abroad.
6) I love shopping (well, who doesn't?) and a friend of mine who used to work in Singapore told me that Singapore is a shopping paradise. Most of the things are slightly cheaper than in Malaysia - even LV bags!
7) And well, bcoz I've been working together with Nuffnang for quite some time, so I deserve it! ;p
So my dream one-day itinerary would go like this.
Morning:
The Merlion was first designed as an emblem for the Singapore Tourism Board (STB) in 1964 – the lion head with a fish body resting on a crest of waves quickly became Singapore's icon to the rest of the world.
Situated on Sentosa, Underwater World Singapore is a dream haven that showcases the awe-inspiring beauty of a whole different world beneath the seas. Visitors can expect a fun-filled experience through interactive activities and interesting exhibits, before they arrive at the highlight: A spectacular 83 metre-long tunnel that houses majestic rays, fearsome sharks and great shoals of other fishes.
Noon:
Tickle your senses with Sentosa 4D Magix
for that truly interactive experience! This state-of-the-art theatre offers you a whole new generation of movie magic complete with surround sound, individually-controlled motion seats and special "live" environmental effects such as water spray and leg ticklers!
CineBlast combines the virtual 'roller coaster' rides with high-definition wide-screen projection. Sitting inside a Cyclone unit that is mounted onto a 6-axis system, you'll experience amazing real-life thrusts and motion unlike any other.
Prepare for the ride of your life!
Night:
Clarke Quay is Singapore's only riverside festival village combining dining, shopping and entertainment. On the 23,000 square-metre site are five blocks of building housing and shophouses, restored to their original 19th century style. This area has a spread of specialty restaurants, themed pubs and wine bars. Across the river lies a range of exciting dining experience at Riverside Point.
Shopping at Orchard Road till late!
(Pics and info courtesy of
Visitsingapore.com
)
Indulge in the Uniquely Singapore experience!
Labels: Advertorials, Going Places, Nuffnang