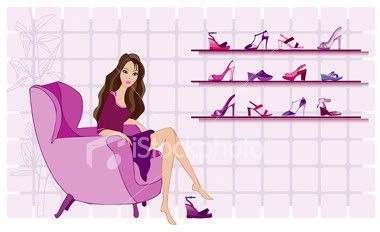 Monday, January 30, 2012
In the kitchen...
Ayra: What you cooking, mama?
Me: I'm making pizza.
Ayra: Ooh pizza! Itsa pees a caaake (it's a piece of cake)
Wait a minute, did my 3-year-old just used an idiom? I'm impressed!
I'm pretty sure she didn't mean the pizza is a cake tho, coz she knows the difference between those two. But yeah, she is right.
Making pizza is a piece of cake
!
My current favorite toppings:
beef salami, mushroom, avocado, arugula, tomatoes.
Sprinkled with cheese and baked for about 8-10 minutes.
Mmm....
Perhaps one day I can get her to help me make a pizza. It's just a piece of cake!
Labels: Food and Recipes
Tuesday, January 24, 2012
When I was in uni, my friend's ex-boyfriend used to be a... scooty.
No wait, that doesn'toooppooö' gfh bjjjbhggtrrerrroi sound right. What do you call people who're into scooter stuff? You know, the Vespa scooter thingy.
Ok whatever. Let's just call them scooties (Vespy just sounds odd).
So. My friend's ex-boyfriend's friends were mostly scooties, just like him, and their scooters were the cutest I've ever seen. They were colorful and had a lot of design on them especially the front part. One of the guys even had a pink scooter with hibiscus flower design! It was ridiculously cute. I started to think people who ride scooter/Vespa are somehow cute and interesting.
Heck, even some of Hollywood celebs ride on Vespa scooters (
source
).
Gwyneth Paltrow
Julia Roberts
Hayden Panettiere
Jonas Brothers
Jude Law on a Vespa. How cute is that?
I used to picture going to Venice (or anywhere in Europe) and ride on a Vespa around the city with my husband. Yeah, I probably got that from watching
Gwen Stefani's Cool music video
some time ago (I LOVE that song and the video clip). So romantic. *dreamy sigh*
Anyway.
Do you have a Vespa? Do you want one?
Celcom is having a Talk-A-Thon campaign and wants to reward its customers with a Vespa LX150 a day. The campaign has already started on the 5th of December last year, and will end on the 31st March 2012. You just need to make 3 additional calls in a day on top of your average trend calls based on the previous month, answer simple questions and you could be winning a Vespa LX150!
The Vespa LX150 comes in 6 colors and my choice (if I were to have one) would be the white one. Just like gadgets, I like white vehicles too.
There are 46 winners to-date, and each one of them has already got their Vespa LX150!
But don't worry, there are still 74 more chances for customers to win it each day for the month of January until end of March 2012. So if you want to stand a chance to win a Vespa, start making calls already! Now is Chinese New Year so there's more reasons to make phone calls to your friends. You can check your eligibility and your average trend calls on the previous month by simply dialing *128#. Winners will be randomly selected on a daily basis. Do check out
http://www.celcom.com.my/talkathon
for more info.
Labels: Advertorials
Friday, January 20, 2012
Homemade Quesadillas with Sour Cream and Pico de Gallo
I never realized how much I love Mexican food until quite recently. I noticed that almost every time when we dine at Chili's, California Pizza Kitchen or TGI Friday, I would order quesadillas, fajitas or anything with tortilla - either for my starter or my main course. Always!
There's something so comforting about melted cheese, veggies (especially bell peppers) and chicken, wrapped in a soft yet crispy, thin, flat bread, topped with sour cream and salsa (or guacamole). It's just SO YUMMY.
The other day, we had our dinner at California Pizza Kitchen and as usual, I ordered their Spicy Chicken Tinga Quesadillas as our starter. They were delicious! So delicious that 2 slices were not enough (shared with my husband). And then my husband suddenly said, "You could make these at home, right? Macam senang je".
OMG. Why haven't I thought of making my own quesadillas before?!
And so the next day, I made quesadillas for dinner. My husband said it tasted just like the one at Chili's (the Southwestern Quesadillas or something)! I didn't use Monterey Jack cheese for the fillings tho; I used Cheddar cheese instead. But it still tastes nice, I promise!
Pico de Gallo (Mexican salsa)
1 tomato, diced
1/2 onion, chopped
Lime juice
1 tablespoon chopped fresh cilantro (or you can use parsley)
1 cili padi, minced (the recipe calls for a jalapeno, but I don't have one)
Salt & pepper
Chicken mixture
2 tablespoons olive oil, divided
1 skinless, boneless chicken breast, cut into strips
1/2 onion, thinly sliced
1/2 green bell peppers, thinly sliced
1 clove of garlic, minced
Salt & pepper
Tortillas (I use wholemeal and garlic tortillas)
1 cup shredded Cheddar cheese
Sour cream for topping
Combine all the ingredients for the pico de gallo in a bowl and set aside.
Pico de Gallo
(I know, my onion are not perfectly chopped tapi lantak la. This is not MasterChef ;p)
In a skillet, heat 1 tablespoon of olive oil. Add the chicken and season with a little salt and pepper. Saute until cooked. Remove the chicken from the skillet and set aside.
This is for the chicken mixture
Add the remaining 1 tablespoon of olive oil in the skillet and saute the onion and green pepper. Add the garlic and saute until the aroma is strong, then add half of the pico de gallo and the cooked chicken. Stir well and set aside.
Looks yummy already!
In another skillet, heat one tortilla over low heat. Sprinkle with some of the shredded cheese on the tortilla and top with half of the chicken mixture.
Then sprinkle some more shredded cheese over the chicken mixture and top with another tortilla.
When the cheese has started to melt, flip the whole thing and cook on the other side for a couple of minutes. Remove the quesadilla from the skillet.
Repeat with the remaining ingredients - first the tortilla, then cheese, then the chicken mixture, then cheese again and tortilla again. Oh yeahh!
Serve with sour cream and the remaining pico de gallo.
Pretty easy, eh?
I wish I have a
quesadilla maker
tho. It would be much easier as I don't have to flip it (I'm bad at flipping things!).
Speaking of that, I saw a mini cake pan on
Milkadeal
the other day. It's kinda like a waffle maker but for cakes. And it's cute too - with various mold shapes.
It's on sale for RM100 but for a limited time only. Check it out
here
.
Would be perfect for baking with kids, I think!
Labels: Food and Recipes
Wednesday, January 18, 2012
Today I discovered that my 3-year-old can draw a giraffe.
Well, it's actually a giraffe silhouette. But still, I was so impressed!
She was busy concentrating on her drawing that she didn't notice when I walked into the play room. I went all, "WOW THAT'S A VERY NICE PICTURE! IS THAT A GIRAFFE? DID YOU DRAW IT ALL BY YOURSELF?", and she answered excitedly, "Yes! It's a giraffe. See?".
She pointed at the inflatable giraffe, then pointed back at her drawing.
Labels: Mommyhood and Baby
Monday, January 16, 2012
We got a new maid, a few days after moving to the new house a couple of months ago.
She was 40, likes kids (she has 9 children!) and knows how to cook. And on top of that, she's the lemah-lembut type and pandai urut (which is a bonus!). Basically, she's what I'm looking for in a maid and I couldn't be more thankful. What I really like about her is how she treated and handled my kids. Dia pandai layan budak. Ayra yang susah nak suka orang pun boleh get along dengan dia.
Unfortunately, we had to send her back. For good.
A few weeks ago, she told me she had difficulty to breathe - 2 nights in a row - and that her chest was painful. We took her to the clinic (went 3 times) and she had her blood pressure and ECG tested. Turned out, she has high blood pressure (170).
Then we were told by the agent that her youngest child (sebaya Ayra), sakit tenat rindu sangat kat mak dia and that we need to send her back (we didn't tell her that at the time). As a mom, I could totally understand the situation but as an employer, I didn't want to send her back! Tapi nak tak nak terpaksa la, takut jadi apa-apa pulak nanti. So saaaaddd! It's hard to get a maid nowadays and it's even harder to get a good one! Like a friend of mine said, good maids are rare species nowadays.
So last Saturday was her last day working with us. She worked with us tak sampai 3 bulan and supposedly tak dapat gaji because according to the agreement, she would only get her salary after 3 months tapi sebab dia baik and kasihan punya pasal, my mom and I gave her some money, clothes and food. Kasihan pulak, balik dengan tangan kosong. She was all teary when we said goodbye at the airport. Oh well. Maybe God has better plans for us.
The agent will find a replacement for us soon and I really really hope the next one will be as good (if not better) as her.
Now excuse me, I have a pile of dishes need to be washed (and a million of other things to do)!
Labels: Random Stuff
Friday, January 13, 2012
I shop online more than I shop at the mall. Mana taknya, 24/7 in front of the computer!
BUT! I only shop when there are sales or any promos. I mean, who can resist a cute baby pajama for $5.99, a 50% off gorgeous heels, an extra 20% off your total purchases, additional 30% off sale items, yada yada yada. It's crazy!
Thought of sharing some of my recent online purchases and the current sales and promos (you're welcome!). I still haven't received most of these items tho. Some of the websites don't ship internationally, so I use
HopShopGo.com
(I've blogged about it
here
).
Shoes
That gorgeous color-block platform heels are on sale at
JessicaSimpsonCollection.com
; I just had to get one in another color as well. And now, they are giving additional 30% off on ALL sale items! Gahhhh...
Now I'm contemplating whether to get the blue one as well because it's now 80% off!
I bought the yellow wedges and the black shimmery heels from
DSW.com
by the way. They were having a $20 off $100 order promo and free US shipping. Bargain!

Makeup from Sephora.com
Now these weren't on sale, but they are not available here (I want Stila back please!). Not sure whether they have that Too Faced set tho but the damask makeup bag is too cute, I couldn't resist. Plus, it was only like $16. Aaanddd need I say more why I need to get the Nars Orgasm blush? It's like the best blush ever!
ASOS
I have a love-hate relationship with
ASOS
. I love their stuff and their FREE worldwide delivery, but I hate that it's taking forever to arrive! Dulu, the latest was in 2 weeks time. But lately, lama sangat. It has been more than a month and I still haven't received my packages! (Anyone else have the same experience?).
But anyway, if you don't mind waiting that long, ASOS is offering extra 10% off the up to 70% sale items - 80% off la jadinya. Just enter SALE10 at checkout and it's only valid until 15th January 2012.


Dresses for my girls
TOO CUTE + SALE = CANNOT RESIST!
I bought all of the above dresses and tops (besides some tights, leggings and pajamas) from
Carters.com
and currently they are having a promo: additional 20% off for purchases above $40. Oh, except the lilac tulle dress - that one is from
gap.com
(also on sale).
I might purchase some more before the sale ends....
Gymboree
Bought these fairy cutie tops and leggings for my girls. I have always loved Gymboree's bright and colorful range of baby clothing - even the boy's. They make kids look like.... well, kids. Happy, fun, bright colors.
Gymboree.com
is having semi-annual sale - up to 70% discount and stuff are going as low as $3.99!



StuckOnYou Name Labels
I have a weakness for cutesy-girly stuff (especially now that I have 2 girls). And this is one of them. Just how cute are these name labels from
StuckOnYou.com
?? Instead of labeling your child's items with a permanent marker (which will wear off sooner or later), use this fancy name labels! They are great for your child's daycare, kindy or school items, and some are waterproof, dishwasher and microwave safe. There are tons of labels available (among other things) - clothing labels, name dots, shoe labels, book labels, etc etc, with hundreds of super cute designs to choose from. Rambang mata aku! Oh, and they ship to Malaysia too.
Cable Ties
Here's another cutesy stuff - brown bear, pink bear and little chicken cable ties. Haha, too cute! These would be handy for me as I have lots of wires and cables all tangled up on my desk, behind the TV and even in the kitchen. Rimas ok. This cable ties comes in a pack of 6 (2 of each design) for only RM15 on
Milkadeal.com
, with a free nationwide delivery. But this deal is only for a limited time, so hurry if you wanna get it. Hundreds of people already purchased it!
Labels: Sales and Shopping
Wednesday, January 11, 2012
My 3 year old just started preschool at
Genius Aulad
last week! Well ok, 4 year old la, kalau ikut tahun lahir. But I refused to say she's 4 because... oh c'mon, she just turned 3 last month!
Choosing her preschool was pretty easy for us because we wanted: English medium, Islamic based, somewhere near our house and one that doesn't cost a fortune. Kebetulan Genius Aulad just opened a branch in our area. Hubby registered Ayra for afternoon session and her class starts at 1.30pm until 4.30pm. I wanted morning session tapi dah penuh rasanya. But that's okay.
The first time we took her to her preschool for an induction (which was last 2 weeks), she already loved the place. Sebabnya, ada slide and playhouse!
Ayra (the one in purple) in her classroom, on orientation day.
Perasan tak ada budak baring atas lantai? He was crying!
We came a little early on her orientation day, last Thursday. I packed her bag with extra clothing, diaper, milk packet, water bottle and a slice of wholemeal bread with Nutella, just in case.
Parents were not allowed inside the school after 1.45 pm so my husband and I could only watch her for 15 minutes after her class had started. I think I was more nervous than she was because I was afraid she would not like it. I was worried she would cry and scream at the top of her lungs, refuses to let us go because she's usually shy/scared around adults and had NEVER been left alone without anyone familiar. But I was wrong - totally wrong! She didn't cry at all. In fact, she absolutely love it! I guess our little "technique" worked. We had been telling her about going to school a few months before enrolling her and told her how fun school is and she'll get to meet friends and teachers, do fun things like drawing, coloring, playing, read books etc etc. I even let her watch Barney videos on Youtube that are related to school so that she has some ideas about it (she loves Barney).
Anyway, back from her first day of preschool, I asked her, "How was school? Do you like your new school?". She answered, "YES!" excitedly and talked about coloring, pencils, friends. Then Hubby asked her, how many friends she has and she started counting 1 to 11 (yup, memang ada 11 orang dalam kelas dia). And when Hubby asked what are her friends' names... she answered, "Fahmi". Wah, a boy! ;p (not sure if there really is a Fahmi in her class tho).
It's exactly the same like when we take her to the playground or Toys R Us!
Dah besar anak aku! *teary eyes*
Labels: Mommyhood and Baby
Monday, January 09, 2012
Jovian Mandagie's New Year Sale High Tea
I think brides-to-be need to try on as many wedding dresses as they can before making up their minds. Or even when they have made up their minds. I don't think I did that tho, back then when I was a bride-to-be. The only dresses I tried on were the ones that I was going to wear (well duh, of course). I didn't know what I was missing! Not only you get some rough ideas on how different dresses look on you, it's also TOO MUCH fun. That feeling when you slipped on a wedding dress - it's indescribable. Why oh why did I skip that part??
But that's ok.
This mommy of 2 kids got the chance to try on a wedding dress the other day. And not just any dress - a
Jovian Mandagie
's dress!
Me and my sister,
Wani
, were invited to Jovian Mandagie's high tea event at his flagship boutique in Bangsar, last Saturday (thanks Zoe Ana!). They are having New Year Sale (until 31st January) for some of his couture and bridal collection.
We oohed and aahed over the b
ridal collection.
Jovian Mandagie's wedding dress starts at RM10k, but some of the ready-made ones are on sale. If I were a bride-to-be, I think I would have grabbed one!
That is Jack, a Personal Assistant to the CED.
He was so friendly and helpful.
Checking out the couture collection
Wani had her eyes on this gorgeous black and blue couture dress.
"It's so me!". She sure loves her flowers! ;p
I had my eyes on this particular wedding dress.
Let's try it on!
But first, a picture of what I was wearing that day.
Scarf: Hermes (borrowed Wani's)
Blazer: Bought it in Jakarta
Top: Forever21
Necklace: Diva
Ring: Aldo
Jeans: Dorothy Perkins
I don't know how, but I managed to squeeze my fats into this modern kurung!
Lovely, isn't it? *dreamy sigh* So elegant. I think it would be suitable for nikah.
Love the rose appliqué and beadings and the scallop details!
Sucking in my tummy. Bet I don't have to, if I wore my Spanx slip-suit!
This dress is obviously not my size, but I don't care. Haha.
Oh, and I love the skirt!
I paraded back and forth in the large dressing room, up and down the mini stage (or whatever you call it), berangan jadi pengantin! ;p Please excuse this mak budak. She didn't get to do this dulu!
I also wore this 7-inch sky-high platform heels with the dress.
But it's so comfy, I promise!
Later, we had makan-makan
And before leaving...
Kidding!
(That woman at the back, in the grey dress is Jovian's mom, by the way)
Labels: Fashion