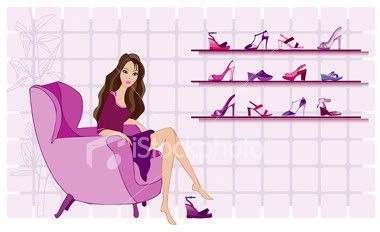 Friday, January 13, 2012
I shop online more than I shop at the mall. Mana taknya, 24/7 in front of the computer!
BUT! I only shop when there are sales or any promos. I mean, who can resist a cute baby pajama for $5.99, a 50% off gorgeous heels, an extra 20% off your total purchases, additional 30% off sale items, yada yada yada. It's crazy!
Thought of sharing some of my recent online purchases and the current sales and promos (you're welcome!). I still haven't received most of these items tho. Some of the websites don't ship internationally, so I use
HopShopGo.com
(I've blogged about it
here
).
Shoes
That gorgeous color-block platform heels are on sale at
JessicaSimpsonCollection.com
; I just had to get one in another color as well. And now, they are giving additional 30% off on ALL sale items! Gahhhh...
Now I'm contemplating whether to get the blue one as well because it's now 80% off!
I bought the yellow wedges and the black shimmery heels from
DSW.com
by the way. They were having a $20 off $100 order promo and free US shipping. Bargain!

Makeup from Sephora.com
Now these weren't on sale, but they are not available here (I want Stila back please!). Not sure whether they have that Too Faced set tho but the damask makeup bag is too cute, I couldn't resist. Plus, it was only like $16. Aaanddd need I say more why I need to get the Nars Orgasm blush? It's like the best blush ever!
ASOS
I have a love-hate relationship with
ASOS
. I love their stuff and their FREE worldwide delivery, but I hate that it's taking forever to arrive! Dulu, the latest was in 2 weeks time. But lately, lama sangat. It has been more than a month and I still haven't received my packages! (Anyone else have the same experience?).
But anyway, if you don't mind waiting that long, ASOS is offering extra 10% off the up to 70% sale items - 80% off la jadinya. Just enter SALE10 at checkout and it's only valid until 15th January 2012.


Dresses for my girls
TOO CUTE + SALE = CANNOT RESIST!
I bought all of the above dresses and tops (besides some tights, leggings and pajamas) from
Carters.com
and currently they are having a promo: additional 20% off for purchases above $40. Oh, except the lilac tulle dress - that one is from
gap.com
(also on sale).
I might purchase some more before the sale ends....
Gymboree
Bought these fairy cutie tops and leggings for my girls. I have always loved Gymboree's bright and colorful range of baby clothing - even the boy's. They make kids look like.... well, kids. Happy, fun, bright colors.
Gymboree.com
is having semi-annual sale - up to 70% discount and stuff are going as low as $3.99!



StuckOnYou Name Labels
I have a weakness for cutesy-girly stuff (especially now that I have 2 girls). And this is one of them. Just how cute are these name labels from
StuckOnYou.com
?? Instead of labeling your child's items with a permanent marker (which will wear off sooner or later), use this fancy name labels! They are great for your child's daycare, kindy or school items, and some are waterproof, dishwasher and microwave safe. There are tons of labels available (among other things) - clothing labels, name dots, shoe labels, book labels, etc etc, with hundreds of super cute designs to choose from. Rambang mata aku! Oh, and they ship to Malaysia too.
Cable Ties
Here's another cutesy stuff - brown bear, pink bear and little chicken cable ties. Haha, too cute! These would be handy for me as I have lots of wires and cables all tangled up on my desk, behind the TV and even in the kitchen. Rimas ok. This cable ties comes in a pack of 6 (2 of each design) for only RM15 on
Milkadeal.com
, with a free nationwide delivery. But this deal is only for a limited time, so hurry if you wanna get it. Hundreds of people already purchased it!
Labels: Sales and Shopping