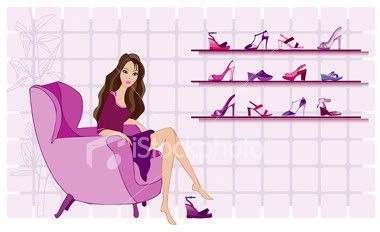 Friday, January 20, 2012
Homemade Quesadillas with Sour Cream and Pico de Gallo
I never realized how much I love Mexican food until quite recently. I noticed that almost every time when we dine at Chili's, California Pizza Kitchen or TGI Friday, I would order quesadillas, fajitas or anything with tortilla - either for my starter or my main course. Always!
There's something so comforting about melted cheese, veggies (especially bell peppers) and chicken, wrapped in a soft yet crispy, thin, flat bread, topped with sour cream and salsa (or guacamole). It's just SO YUMMY.
The other day, we had our dinner at California Pizza Kitchen and as usual, I ordered their Spicy Chicken Tinga Quesadillas as our starter. They were delicious! So delicious that 2 slices were not enough (shared with my husband). And then my husband suddenly said, "You could make these at home, right? Macam senang je".
OMG. Why haven't I thought of making my own quesadillas before?!
And so the next day, I made quesadillas for dinner. My husband said it tasted just like the one at Chili's (the Southwestern Quesadillas or something)! I didn't use Monterey Jack cheese for the fillings tho; I used Cheddar cheese instead. But it still tastes nice, I promise!
Pico de Gallo (Mexican salsa)
1 tomato, diced
1/2 onion, chopped
Lime juice
1 tablespoon chopped fresh cilantro (or you can use parsley)
1 cili padi, minced (the recipe calls for a jalapeno, but I don't have one)
Salt & pepper
Chicken mixture
2 tablespoons olive oil, divided
1 skinless, boneless chicken breast, cut into strips
1/2 onion, thinly sliced
1/2 green bell peppers, thinly sliced
1 clove of garlic, minced
Salt & pepper
Tortillas (I use wholemeal and garlic tortillas)
1 cup shredded Cheddar cheese
Sour cream for topping
Combine all the ingredients for the pico de gallo in a bowl and set aside.
Pico de Gallo
(I know, my onion are not perfectly chopped tapi lantak la. This is not MasterChef ;p)
In a skillet, heat 1 tablespoon of olive oil. Add the chicken and season with a little salt and pepper. Saute until cooked. Remove the chicken from the skillet and set aside.
This is for the chicken mixture
Add the remaining 1 tablespoon of olive oil in the skillet and saute the onion and green pepper. Add the garlic and saute until the aroma is strong, then add half of the pico de gallo and the cooked chicken. Stir well and set aside.
Looks yummy already!
In another skillet, heat one tortilla over low heat. Sprinkle with some of the shredded cheese on the tortilla and top with half of the chicken mixture.
Then sprinkle some more shredded cheese over the chicken mixture and top with another tortilla.
When the cheese has started to melt, flip the whole thing and cook on the other side for a couple of minutes. Remove the quesadilla from the skillet.
Repeat with the remaining ingredients - first the tortilla, then cheese, then the chicken mixture, then cheese again and tortilla again. Oh yeahh!
Serve with sour cream and the remaining pico de gallo.
Pretty easy, eh?
I wish I have a
quesadilla maker
tho. It would be much easier as I don't have to flip it (I'm bad at flipping things!).
Speaking of that, I saw a mini cake pan on
Milkadeal
the other day. It's kinda like a waffle maker but for cakes. And it's cute too - with various mold shapes.
It's on sale for RM100 but for a limited time only. Check it out
here
.
Would be perfect for baking with kids, I think!
Labels: Food and Recipes