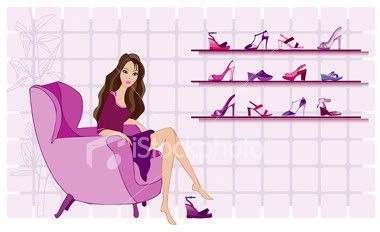 Monday, January 09, 2012
Jovian Mandagie's New Year Sale High Tea
I think brides-to-be need to try on as many wedding dresses as they can before making up their minds. Or even when they have made up their minds. I don't think I did that tho, back then when I was a bride-to-be. The only dresses I tried on were the ones that I was going to wear (well duh, of course). I didn't know what I was missing! Not only you get some rough ideas on how different dresses look on you, it's also TOO MUCH fun. That feeling when you slipped on a wedding dress - it's indescribable. Why oh why did I skip that part??
But that's ok.
This mommy of 2 kids got the chance to try on a wedding dress the other day. And not just any dress - a
Jovian Mandagie
's dress!
Me and my sister,
Wani
, were invited to Jovian Mandagie's high tea event at his flagship boutique in Bangsar, last Saturday (thanks Zoe Ana!). They are having New Year Sale (until 31st January) for some of his couture and bridal collection.
We oohed and aahed over the b
ridal collection.
Jovian Mandagie's wedding dress starts at RM10k, but some of the ready-made ones are on sale. If I were a bride-to-be, I think I would have grabbed one!
That is Jack, a Personal Assistant to the CED.
He was so friendly and helpful.
Checking out the couture collection
Wani had her eyes on this gorgeous black and blue couture dress.
"It's so me!". She sure loves her flowers! ;p
I had my eyes on this particular wedding dress.
Let's try it on!
But first, a picture of what I was wearing that day.
Scarf: Hermes (borrowed Wani's)
Blazer: Bought it in Jakarta
Top: Forever21
Necklace: Diva
Ring: Aldo
Jeans: Dorothy Perkins
I don't know how, but I managed to squeeze my fats into this modern kurung!
Lovely, isn't it? *dreamy sigh* So elegant. I think it would be suitable for nikah.
Love the rose appliqué and beadings and the scallop details!
Sucking in my tummy. Bet I don't have to, if I wore my Spanx slip-suit!
This dress is obviously not my size, but I don't care. Haha.
Oh, and I love the skirt!
I paraded back and forth in the large dressing room, up and down the mini stage (or whatever you call it), berangan jadi pengantin! ;p Please excuse this mak budak. She didn't get to do this dulu!
I also wore this 7-inch sky-high platform heels with the dress.
But it's so comfy, I promise!
Later, we had makan-makan
And before leaving...
Kidding!
(That woman at the back, in the grey dress is Jovian's mom, by the way)
Labels: Fashion