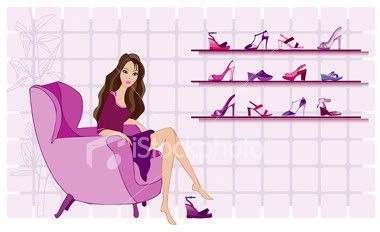 Wednesday, January 11, 2012
My 3 year old just started preschool at
Genius Aulad
last week! Well ok, 4 year old la, kalau ikut tahun lahir. But I refused to say she's 4 because... oh c'mon, she just turned 3 last month!
Choosing her preschool was pretty easy for us because we wanted: English medium, Islamic based, somewhere near our house and one that doesn't cost a fortune. Kebetulan Genius Aulad just opened a branch in our area. Hubby registered Ayra for afternoon session and her class starts at 1.30pm until 4.30pm. I wanted morning session tapi dah penuh rasanya. But that's okay.
The first time we took her to her preschool for an induction (which was last 2 weeks), she already loved the place. Sebabnya, ada slide and playhouse!
Ayra (the one in purple) in her classroom, on orientation day.
Perasan tak ada budak baring atas lantai? He was crying!
We came a little early on her orientation day, last Thursday. I packed her bag with extra clothing, diaper, milk packet, water bottle and a slice of wholemeal bread with Nutella, just in case.
Parents were not allowed inside the school after 1.45 pm so my husband and I could only watch her for 15 minutes after her class had started. I think I was more nervous than she was because I was afraid she would not like it. I was worried she would cry and scream at the top of her lungs, refuses to let us go because she's usually shy/scared around adults and had NEVER been left alone without anyone familiar. But I was wrong - totally wrong! She didn't cry at all. In fact, she absolutely love it! I guess our little "technique" worked. We had been telling her about going to school a few months before enrolling her and told her how fun school is and she'll get to meet friends and teachers, do fun things like drawing, coloring, playing, read books etc etc. I even let her watch Barney videos on Youtube that are related to school so that she has some ideas about it (she loves Barney).
Anyway, back from her first day of preschool, I asked her, "How was school? Do you like your new school?". She answered, "YES!" excitedly and talked about coloring, pencils, friends. Then Hubby asked her, how many friends she has and she started counting 1 to 11 (yup, memang ada 11 orang dalam kelas dia). And when Hubby asked what are her friends' names... she answered, "Fahmi". Wah, a boy! ;p (not sure if there really is a Fahmi in her class tho).
It's exactly the same like when we take her to the playground or Toys R Us!
Dah besar anak aku! *teary eyes*
Labels: Mommyhood and Baby