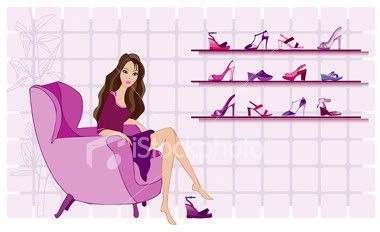 Thursday, August 25, 2011
Little girls love copying what their mommies do and wear - from performing solat to wearing mom's handbags. It's so darn cute!
It's great there are bags just for little girls (sorry sayangs, you can only borrow my bags when you're at least hmm....20. Ok fine, 18). I'm loving these bags from
Pumpkin Patch
and
Gymboree
, especially the black Kitty purse.
Labels: Bags
Tuesday, August 23, 2011
I love watching The Oprah Winfrey Show. Every time I watch the surprise and giveaway segments, I couldn't help feeling extremely excited and moved at the same time. She had given away hundreds of things - from books, gift cards and apparels to refrigerators, TVs, cameras, notebooks, diamonds, iPads and cars! Sure, it'd be so awesome to be the lucky audience to receive Oprah's lavish giveaways but wouldn't it be
awesomer
to be the one who's giving them away?
One of the episodes I remember watching was when will.i.am from Black Eyed Peas saved families from foreclosure by donating (if I'm not mistaken) $350,000.00 to them! When Oprah announced to the families, "will.i.am is paying off your mortgages", I think I almost cried. Despite all the bad things that are happening around the world, it's great to know there are still people with such big hearts. I said to my husband, "Bestnya jadi kaya gila kan. Boleh tolong orang sesuka hati". And then we went on dreaming to have our own foundation to help the less fortunate, if God blessed us with rezeki yang melimpah ruah and how I would give away designer bags to my readers. Heh. Seronok berangan!
Of course you don't have to wait until you're freaking wealthy to help others. It doesn't matter how big or small you give; what matters most is your willingness. If you can't help with money or things, doakan mereka pun dah memadai. Especially dalam bulan Ramadhan ni, pahala berlipat-ganda!
In conjunction with Raya, Mamee Double Decker Group would like to extend joy and happiness to the underprivileged. I'm sure you all are familiar with that brand, right? It has been around for 40 years! And all these while, their products have been trusted halal products. You can check it for yourself on JAKIM page here:
http://www.halal.gov.my/v3/index.php/ms/direktori-halal-malaysia/126-direktori-halal-malaysia.
Just type in PACIFIC FOOD PRODUCTS SDN BHD, click on the 'Syarikat' tab and then click on the icon beside the dates to see the list of halal certified products by Mamee.
Mamee Double Decker Group also offers a range of product from Snack to Beverage, such as Mamee Instant Noodle, Mister Potato, Corntoz, Mamee Monster, Double Decker, Smax, Funkees, Cheers Asian Drink, Cheers Carbonated Drink, Fruit Nation, Liteyo Yogurt Drink & Nutrigen. My favorite Mamee product is the Mamee SLLRRRP Kari Berapi (I've yet to try the Kari Xtra Pedas!).
I'm not usually a fan of curry-flavored instant noodles but I like this curry flavor because it's a little spicy - I love anything spicy! I usually add a few dashes of ground black pepper for a little extra kick. Sllrrrp!!! Tho I don't eat instant noodle that much, I do find myself craving for it once in a while. One of my guilty pleasures is eating instant noodle while watching a movie on my laptop in the middle of the night. Mmmm.... (
Sheesh, now I'm hungry!)
Anyway, I will be doing something charitable with Mamee pretty soon. I will be visiting Rumah Amal Kasih Bestari in Shah Alam and have buka puasa with them! I've never been to a charity home before - all these while, I usually just pass my clothing items and baby toys to my mom and my mother-in-law to be donated to the less fortunate. This would be my very first time and I would like to thank Mamee for the opportunity. It's something new for me and I look forward to it!
Labels: Advertorials, Random Stuff
Monday, August 22, 2011
Raina just turned one today. But poor baby, she's not so well. She was down with fever a few days ago, then this morning (yup, on her very first birthday), she woke up with tiny red bumps on her face and body that look like rashes. Turns out, dia kena demam campak! The doctor said it's not the typical measles. It's nothing serious but she seems weak and becomes so clingy and would cry at everything. Kasihan birthday girl!
Anyways, I was looking through all her pictures on my computer and read my old blog posts on
pregnancy
.... and it made me all nostalgic and teary. I remembered everything so vividly. Everything about the arrival of my second one is smooth-sailing. Alhamdulillah, Allah permudahkan semuanya. I did not get any pregnancy sickness during all three trimesters, giving birth to her was really fast and easy, she started to sleep through the night 2 weeks after she was born, she was one peaceful baby just like her name (the name Raina means Peaceful Queen) and she has one very loving sister. I'm one lucky mommy :)
I compiled these photos of hers, from when she was a newborn until just recently. Sometimes I wish the clock would move slower because I don't want her to grow up too fast! *sighs* Such bittersweet moments.
We haven't really celebrated her birthday tho (except for a birthday cake which my parents-in-law bought yesterday). We're thinking of postponing her birthday party to some time after Raya but we haven't planned anything yet. Last time masa
Ayra's 1st birthday
, buat di MegaKidz Mid Valley. This time for Raina, tak tahu lagi. Any suggestions? I suck at planning/organizing parties.
Labels: Mommyhood and Baby
Tuesday, August 16, 2011
Something terrible happened to our iMac.
It crashed.
Like, LITERALLY crashed!
It wasn't anyone's fault. The white board (which is on the table behind the iMac) suddenly came crashing down onto the iMac, causing it to fall on the floor!
My sister, Wani, was there too when it happened. We were so stunned! Everything happened in just a blink of an eye. Thank God my kids were nowhere near that area.
I called hubby right away and told him what happened. Luckily the LCD screen wasn't damaged - only the glass screen yang pecah.
Well that's not the only thing yang pecah tho. After cleaning up the broken glass pieces, I went to my room to lie down (I had a bad tummy ache but still nak teruskan puasa) and left the kids to play with themselves for awhile.
After about 10 minutes, Ayra came inside the room, showing her wet sticky hands to me and said, "Mandi! Mandi!". I was curious. What in the world could that sticky thing on her hand be?
I went to check it out... and saw this!
EGGS!!! They were playing with eggs! Gahhhhh!
Ayra must have taken the egg cartons (yes, 2 cartons) from the fridge lepas tu ajak adik main sama by cracking some of them! I wanted to scream, I wanted to yell, I wanted to laugh. But I snapped some photos instead.
The catastrophe didn't end there, by the way. I took the eggs, washed them and put them away. When I came back, Raina was having the time of her life bergolek-golek, "coating" herself in egg. She was drenched! It was actually hilarious. I should have recorded a video of it!
So then of course I took her to the bathroom and cleaned her up. I took off her clothes and left her with only her diaper on while I cleaned up the egg mess on the floor. Then I went back to my room to lie down on the bed again (tummy was still aching), thinking that I could finally rest when I heard Ayra menjerit, "Abik iyak!" (abik = adik).
Oh no no NO. I forgot she knows how to unzap her own diaper! And there she was, seconds later, toddling to my room wearing nothing, with a big gummy smile on her face while holding her dirty diaper! Yes, she pooped. I scooped her up and wanted to bathe her.... and she decided to pee on me! -_-
It has been one heck of a day today but I couldn't help chuckling when I think about all the things that have happened (well except for the iMac. Not funny!).


- Posted using BlogPress from my iPhone



Monday, August 15, 2011
Pre-loved Baby Clothes For Sale & Give Away
I spent the weekend sorting out my baby's clothes. There's just too many clothes that we're running out of drawers and boxes to store all of them. It's time to let go!
I've categorized them into two - daily wear (which I'm giving away for free) and dressy (which are on sale at my blogshop
Shopper's Sanctuary
). All of the clothes are in excellent condition - some were only worn no more than 3 times, especially the dressy ones.
These are the ones that I'm giving away for free. Yes, FREE! Just email me the set that you want at
iza_mirilyea@yahoo.com
. Only one set per person tho and priorities will be given to those who purchased any baby items from
my blogshop
.
Set 1: Pumpkin Patch & Carter's Long sleeve rompers (size 0-3m/newborn) -
taken
Set 2: Hallmark rompers (size NB-3mos & 3-6mos) - taken

Set 3: Mothercare rompers (size 0-3 months/up to 6.5kg) - taken
Set 4: Marks & Spencer rompers (size up to 1 month/up to 4.5kg) - taken
Set 5: Mothercare sleepsuits (size 0-3 months/up to 6.5kg) - taken
Set 6: Mothercare pants (size 0-3 months/up to 6.5kg)
-
taken
Anyways, here are some of the items on sale at
Shopper's Sanctuary
. They're all too cute and sayang sangat nak let go but my baby has outgrown them...
Go grab them fast, mommies!
Labels: Sales and Shopping
Wednesday, August 10, 2011
Labels: Shoes
Monday, August 08, 2011
The perfect dessert for chocoholics
Before I start, I would like to apologize if this post is torturing you. I know it's Monday, it's the fasting month, and you're probably trying to avoid looking at pictures of food... But here I am blogging about food. Not just any food; a dessert that is so rich and indulgent that would make you drool. (Sorry!)
It's molten chocolate cake.
Or also known as chocolate lava cake or baked chocolate pudding. I can't find the exact word to describe this dessert because it's like a cake, a pudding, a mousse, a souffle and a brownie all in one. One spoon is enough to make you swoon!
But that's ok. Buka puasa is only in a few hours time and you can have it by then. It's really easy to make but it's also easy to overcook it. I've had overcooked baked chocolate pudding at The Apartment twice so far. It was a disappointment because when it's overcooked, it's just a regular chocolate cake. You don't want that. You want a cake with a pudding-like center.
Anyways, we had molten chocolate cake for iftar 3 days in a row now. It was SO good and a lot better than Domino's chocolate lava cake! If you're a chocoholic and you haven't tried this dessert yet... Seriously, you must. You just
have
to
. I'll share the recipe here. Make them for iftar tonight, ok?
Molten Chocolate Cake
(recipe from
Betty Crocker
)
6 oz semisweet baking chocolate
1/2 cup + 2 tbsp butter
3 whole eggs
3 egg yolks
1 1/2 cups powdered sugar
1/2 cup all-purpose flour
unsweetened cocoa powder
Heat oven to about 230
°C. Grease the sides and bottoms of ramekins with butter, then dust with cocoa powder.



Melt chocolate and butter in a saucepan over low heat (no need to use double boiler). Stir frequently.
Once it's melted, set aside to let it cool slightly.
In a large bowl, beat whole eggs and egg yolks. Then add in powdered sugar, melted chocolate mixture and flour, and beat until well-blended.
Spoon the batter into the ramekins. If you don't wanna bake them straight away, cover them with cling film and put in the refrigerator. When you're ready to bake, place them on a baking tray and bake for 12 minutes (add 1-3 minutes more if you keep them in refrigerator). Let stand for 3 minutes. Run a thin knife along the sides of the cake to loosen it. Place a plate upside down over each ramekin and turn them over.
Labels: Food and Recipes
Monday, August 01, 2011
It's every woman's dream to have crystal clear skin. Skin that is so clear, you don't have to hide under makeup.
Yes I love makeup and it's fun to experiment with different looks. But there are times when I just want to go "bare". Besides, wearing too much makeup is not good for the skin. I mean, have you seen Hollywood actresses with and without makeup on? Some look so different, don't they? Almost unrecognizable!
I don't want to depend too much on makeup to make me look good. I was never a fan of heavy makeup anyways which is why I usually opt for light to medium coverage. When you wear makeup, you don't just cover your skin. You actually cover your natural beauty as well.
Tang Wei, a Renowned Asian Actress who is also an SK-II user of 1 year said,
"Skin that looks good without makeup - that, I believe, is what makes a woman truly beautiful"
.
I totally agree.
Even guys prefer natural beauty in women than made-up beauty, no?
(My husband does!)
Anyway, currently there's a "bare skin day" campaign by SK-II. The aim of this campaign is to celebrate true beauty in women and I'm showing my support by wearing almost no make up for one whole day during my girls' day out with my friend the other day.
Labels: Advertorials, Beauty/Skincare
I've been seeing a lot of tweets about Diaper Cakes from some of my fellow Twitter friends lately and was curious. Can you believe that I, a mother of 2, have never ever heard of Diaper Cakes before? Sheesh. It's like the new cake craze! Or at least, it's new to me.
So I happened to come across one of the many Diaper Cake bakers,
ShilaShower
. Oh my, her Diaper Cakes are all so darn cute! I WANT ONE. No one has ever given Diaper Cakes to me and my babies. Some friends I have, huh. Haha (Kidding guys. I love you!).
Or wait, maybe they too, have never heard of Diaper Cakes.
Diaper Cake is basically like a mini hamper for mothers-to-be. It's stacked up with diapers and other baby items such as clothing, shoes, toys, etc. Milkadeal and ShilaShower were kind enough to give one to me. Yay!
Each of her Diaper Cake contains Huggies diapers, receiving blanket, romper, bib, wash cloth,
shoes, socks, book, Lamaze plush toy and baby rattle, adorned with premium ribbons.
It's a yummy treat for lil one!
A touch of sweetness, a sprinkle of care, a dash of cuteness and dallops and dallops of love - these Diaper Cakes would make a wonderful gift for baby showers, Aqiqah and even birthdays.
ShilaShower's Diaper Cake is having a promotion on
Milkadeal
at the moment. For a very limited time only, you can get her Diaper Cake for only
RM150
instead of RM250! If you have a friend or family member who's expecting a baby and you don't know what to give, get her this! It'd be the perfect gift, I promise.
You can purchase it
here
by the way.
Hurry, the deal is about to end!
Labels: Mommyhood and Baby
I'm trying to be all positive about fasting and breastfeeding, but I can't help feeling a
little
worried especially because I noticed a sudden drop in my milk supply when I ganti
-ed
puasa a couple of weeks ago. Alhamdulillah, I didn't feel dizzy or rasa nak pitam but I did feel extremely tired. Tapi itu pun pukul 4 ke atas so that's quite normal right?
I did a little bit of research and found out that fasting DOES NOT decrease milk supply. Dehydration does. Signs of dehydration include feeling very thirsty, passing urine that's dark-colored or strong-smelling, feeling faint, weak or tired, and headache or other pains.
Here are some excerpts taken from
kellymom.com
:
"Breastfeeding research tells us that
short-term
fasting (not eating) will not decrease milk supply, but that severe dehydration can decrease milk supply. Fasting does affect the biochemical/nutrient content of breastmilk to a certain extent.
The breastfeeding woman's body appears to make several metabolic adaptations during short-term fasting to ensure that milk production is not affected.

Muslim women who are pregnant or breastfeeding may be exempt from fasting if they feel that their health or the baby's health would be negatively affected by the fasting. The mother may be expected to compensate for the missed fasting at a later time or pay some expiation for not fasting. Consult a scholar or a book of fiqh to determine the appropriate guidelines."
I took lotsa fluid for sahur today, by the way. I drank Herbalife shake with oats and banana, ate 2 biji kurma, drank a cup of hot
Milkmaid tea
and 2 glasses of plain water. I hope I can puasa penuh this year, insha-Allah.
Anyway, I'd like to take this opportunity to wish all my Muslim readers and friends happy Ramadhan Al-Mubarak. May Allah give us strength and great health to perform our duties during this fasting month, especially to pregnant and breastfeeding moms!
Labels: Mommyhood and Baby