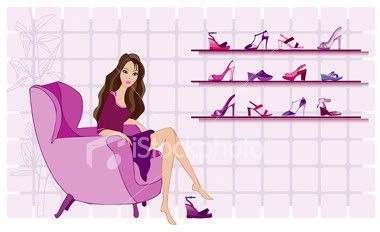 Monday, August 08, 2011
The perfect dessert for chocoholics
Before I start, I would like to apologize if this post is torturing you. I know it's Monday, it's the fasting month, and you're probably trying to avoid looking at pictures of food... But here I am blogging about food. Not just any food; a dessert that is so rich and indulgent that would make you drool. (Sorry!)
It's molten chocolate cake.
Or also known as chocolate lava cake or baked chocolate pudding. I can't find the exact word to describe this dessert because it's like a cake, a pudding, a mousse, a souffle and a brownie all in one. One spoon is enough to make you swoon!
But that's ok. Buka puasa is only in a few hours time and you can have it by then. It's really easy to make but it's also easy to overcook it. I've had overcooked baked chocolate pudding at The Apartment twice so far. It was a disappointment because when it's overcooked, it's just a regular chocolate cake. You don't want that. You want a cake with a pudding-like center.
Anyways, we had molten chocolate cake for iftar 3 days in a row now. It was SO good and a lot better than Domino's chocolate lava cake! If you're a chocoholic and you haven't tried this dessert yet... Seriously, you must. You just
have
to
. I'll share the recipe here. Make them for iftar tonight, ok?
Molten Chocolate Cake
(recipe from
Betty Crocker
)
6 oz semisweet baking chocolate
1/2 cup + 2 tbsp butter
3 whole eggs
3 egg yolks
1 1/2 cups powdered sugar
1/2 cup all-purpose flour
unsweetened cocoa powder
Heat oven to about 230
°C. Grease the sides and bottoms of ramekins with butter, then dust with cocoa powder.



Melt chocolate and butter in a saucepan over low heat (no need to use double boiler). Stir frequently.
Once it's melted, set aside to let it cool slightly.
In a large bowl, beat whole eggs and egg yolks. Then add in powdered sugar, melted chocolate mixture and flour, and beat until well-blended.
Spoon the batter into the ramekins. If you don't wanna bake them straight away, cover them with cling film and put in the refrigerator. When you're ready to bake, place them on a baking tray and bake for 12 minutes (add 1-3 minutes more if you keep them in refrigerator). Let stand for 3 minutes. Run a thin knife along the sides of the cake to loosen it. Place a plate upside down over each ramekin and turn them over.
Labels: Food and Recipes