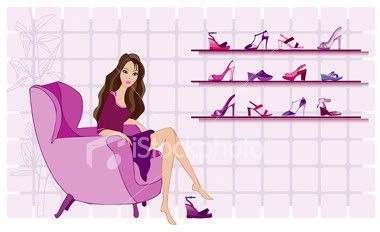 Tuesday, August 23, 2011
I love watching The Oprah Winfrey Show. Every time I watch the surprise and giveaway segments, I couldn't help feeling extremely excited and moved at the same time. She had given away hundreds of things - from books, gift cards and apparels to refrigerators, TVs, cameras, notebooks, diamonds, iPads and cars! Sure, it'd be so awesome to be the lucky audience to receive Oprah's lavish giveaways but wouldn't it be
awesomer
to be the one who's giving them away?
One of the episodes I remember watching was when will.i.am from Black Eyed Peas saved families from foreclosure by donating (if I'm not mistaken) $350,000.00 to them! When Oprah announced to the families, "will.i.am is paying off your mortgages", I think I almost cried. Despite all the bad things that are happening around the world, it's great to know there are still people with such big hearts. I said to my husband, "Bestnya jadi kaya gila kan. Boleh tolong orang sesuka hati". And then we went on dreaming to have our own foundation to help the less fortunate, if God blessed us with rezeki yang melimpah ruah and how I would give away designer bags to my readers. Heh. Seronok berangan!
Of course you don't have to wait until you're freaking wealthy to help others. It doesn't matter how big or small you give; what matters most is your willingness. If you can't help with money or things, doakan mereka pun dah memadai. Especially dalam bulan Ramadhan ni, pahala berlipat-ganda!
In conjunction with Raya, Mamee Double Decker Group would like to extend joy and happiness to the underprivileged. I'm sure you all are familiar with that brand, right? It has been around for 40 years! And all these while, their products have been trusted halal products. You can check it for yourself on JAKIM page here:
http://www.halal.gov.my/v3/index.php/ms/direktori-halal-malaysia/126-direktori-halal-malaysia.
Just type in PACIFIC FOOD PRODUCTS SDN BHD, click on the 'Syarikat' tab and then click on the icon beside the dates to see the list of halal certified products by Mamee.
Mamee Double Decker Group also offers a range of product from Snack to Beverage, such as Mamee Instant Noodle, Mister Potato, Corntoz, Mamee Monster, Double Decker, Smax, Funkees, Cheers Asian Drink, Cheers Carbonated Drink, Fruit Nation, Liteyo Yogurt Drink & Nutrigen. My favorite Mamee product is the Mamee SLLRRRP Kari Berapi (I've yet to try the Kari Xtra Pedas!).
I'm not usually a fan of curry-flavored instant noodles but I like this curry flavor because it's a little spicy - I love anything spicy! I usually add a few dashes of ground black pepper for a little extra kick. Sllrrrp!!! Tho I don't eat instant noodle that much, I do find myself craving for it once in a while. One of my guilty pleasures is eating instant noodle while watching a movie on my laptop in the middle of the night. Mmmm.... (
Sheesh, now I'm hungry!)
Anyway, I will be doing something charitable with Mamee pretty soon. I will be visiting Rumah Amal Kasih Bestari in Shah Alam and have buka puasa with them! I've never been to a charity home before - all these while, I usually just pass my clothing items and baby toys to my mom and my mother-in-law to be donated to the less fortunate. This would be my very first time and I would like to thank Mamee for the opportunity. It's something new for me and I look forward to it!
Labels: Advertorials, Random Stuff