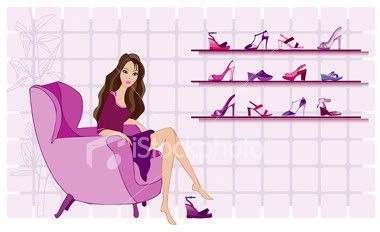 Wednesday, December 09, 2009
So last Sunday was my baby's 1st birthday. It was a last-minute thing and we couldn't be more thankful to
MegaKidz
for sponsoring the whole party. We figured that MegaKidz would be a fun place to celebrate our baby's birthday since we invited more than 20 kids, and let's face it - all kids love to play!
It was a 2-hour party - the first hour (4-5pm) was when all the kids get to go crazy playing at the funland. Mereka seperti anak-anak ayam yang dilepaskan! After registering at the counter, dorang terus berkeliaran masuk "taman permainan". I wish I could too, but I have a baby in my arms and guests to greet.
There's even a playing area for toddlers so not only budak-budak besar jer boleh main, but babies too (umm ok toddlers, but babies yang dah start crawling pon bole jer belasah main)!
Birthday Girl
My little girl loves playing with balls and anything with wheels more than teddy bears and dolls.
Is that normal for baby girls her age?
Some of my invited guests:
Leen
,
Fadd
,
Redmummy
, Molina of
TLC
, Kak Shay, Kak Anna,
my MMU friends, and of course my siblings and cousins.
Anyway, I received an SMS from my sister earlier before she arrived, telling me that my bro asked who's gonna pay for the food. They thought pergi kat MegaKidz untuk main-main jer, no food whatsoever. Haha. Of course there is! The makan-makan was held in a well-decorated private party room, and as the kids went off to play, the staff of MegaKidz prepared the room for the party.
The room was ready about an hour later, and so we had makan-makan, borak-borak, then there was the appearance of mascot, followed by cake cutting. We had light refreshments of Penang fried kuew teow, chicken and beef satay, mini springrolls, chicken drummets, fries and ice lemon tea; the kids had tempura fish nuggets, fries, ice-cream and Ribena drink. I didn't get to eat anything tho - just one piece of nugget, sesuap kuew teow and a glass of Ribena. I was too busy melayan Ayra!
Lelaki yang berkaca mata aneh itu adalah pakcik angkat Ayra,
Ijai
.
This cute cake is specially made by Kak Anna from
Bake Freshly
.
Thank you so much MegaKidz for sponsoring Ayra's 1st birthday party! And thank you too for those who came! :)


Last but not least...


The presents!
p/s: I don't have any pictures of me with my friends, my family and
my Blogger friends
. Sape-sape yg ada bole email them to me tak... Thanks!
Labels: Advertorials, Events/Activities