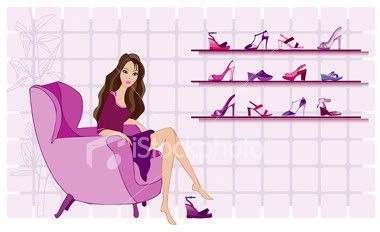 Wednesday, June 30, 2010
Ahhh ladies... How many times did you find yourself drooling over the bodies of Hollywood celebs, thinking how perfect and smooth their silhouettes are in those tight dresses? If nobody is perfect, then how come they all look so perfect?
Well thing is, nobody
is
perfect. Not even those celebrities with smooth-looking silhouettes.
I was watching a beauty/style TV show on E! channel some time ago (I think it was Stripped) and went,
"ah-ha!"
when they revealed one of Hollywood's best kept style secrets. Their secret to get that smooth and seamless look that we see on the red carpet is achieved with a little help from girdles called
SPANX
!
Apparently a lot of Hollywood celebrities - including Jessica Alba, Anne Hathaway, Gwyneth Paltrow, Eva Longoria, Queen Latifa, Opray Winfrey, Tyra Banks, etc -
rely on Spanx
.
Immediately I went online, googled it and purchased one for myself.
This is the one I got:
Hide & Sleek Slip-suit
from Spanx.
The first time I wore it was at the Nuffnang Asia-Pacific Blog Awards last year
. I was concerned it would be just like the normal girdles that you can find at department stores (I can only wear those for a couple of hours), but this one is different! It is SO comfortable and best of all, it doesn't make your figure look "
awkwardly robotic
" - if you know what I mean. And wearing it is easy-peasy. It only took seconds!
Then I found out that Sara Blakely (the creator of Spanx) also makes another brand of shapewear called
LoveAssets
at a more affordable price. If only I knew about this earlier, I would have bought that instead because you can get pretty much the same thing as my Spanx Hide & Sleek Slip-suit (which is $84 by the way) for only $52!
Fantastic Firmers Mid-thighs Bodysuit
from LoveAssets
There are varieties of shapewears for your tummy, thighs, hips and butt from LoveAssets including mid-thigh shapers, slip dresses, camis, tights, pantyhose and leggings, from as low as $12!
Of course wearing them won't turn you into a size 0, but they are great for wearing underneath tops, dresses and pants (especially clingy material) to create a smooth, sleek silhouette. No more VPL (visible panty line) and weird bulging parts!
There's even shaping hosiery for pregnant moms. I want to get one but hubby said I only have a few more weeks before I'm due, so lupakan saja...
Unfortunately, LoveAssets does not ship internationally. But I have a friend who is opening orders for LoveAssets until 10th of July 2010. Check out her blogshop at
shopxing.blogspot.com
for more info.
But even if you're not into LoveAssets, do give her blogshop a visit because she also sells COACH BAGS among other things! Most of the items are straight from the US and guaranteed 100% authentic.
Labels: Fashion