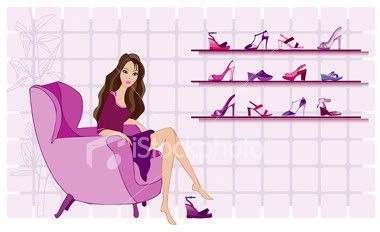 Thursday, March 22, 2012
Buttermilk Cake with Pecan Praline Topping
Look what just arrived in my mailbox the other day....
It's Joy The Baker Cookbook!
I purchased this book (and another 5 books) from bookdepository.co.uk. They offer free shipping worldwide and I just can't resist buying a few for myself and my girls. Plus, I haven't seen this book at any bookstores here yet. Or maybe I just wasn't looking hard enough. The books arrived separately tho - I'm still waiting for another 3 books to arrive (delivery takes about 2-3 weeks).
Joy is one of my favorite bloggers and I LOVE her blog. Her blog is just amazing. I only found her blog about 2 years ago and had been following it ever since. I love her writings, her recipes, her cat and her photos. Man, her photos are amazing. In fact, her photos were actually the main reason why I was attracted to her blog in the first place. I love how she uses different plates and bowls and napkins and trays together to make a mix-and-no-match set. It's like an art!
She makes baking looks so easy too. I have tried one of her recipes from her blog, some time ago - white chocolate macadamia nut cookies. Loved it! And I love her style of blogging. So warm and friendly. It's impossible not to like her.
And now she has her own cookbook. How awesome is that?!
Here's the thing about me and cookbooks if you must know: I never used them. I never read them. Heck, I had never even tried any of the recipes in any of the cookbooks that I have. I just flipped through the books, looking at the recipe titles and photos the first time I bought them and totally forgotten about them the next day.
I prefer looking for recipes online - on my computer or iPhone. But I knew I had to get Joy The Baker cookbook when I first heard about it. I don't know... I guess because I like her? Haha.
Even Emma Stone thinks she's awesome!
Joy The Baker Cookbook is loaded with simple and comforting recipes like Baked Coffee Cake French Toast, Oatmeal Cookie Pancakes, Cinnamon Sugar Rice Pudding, S'mores Brownies, Banana Coconut Cream Pie, Baked Chili Cheese Fries (yup, it's not all desserts) and unheard-of-recipes like Avocado Fries, Zucchini Cream Cheese Pound Cake, Vegan Chocolate Avocado Cupcakes, Chocolate and Black Pepper Goat Cheese Truffles, Kale Spinach Banana Peanut Butter Smoothie. All of the recipes in the book are not available on her blog, which is another reason why I wanted to get my hands on it.
Anyway, I decided to try one of her cake recipes yesterday. I wasn't in the mood for anything chocolatey, so I tried her Buttermilk Skillet Cake with Walnut Praline Topping. But because I don't have a cast-iron skillet and walnut in my kitchen, I call it Buttermilk Cake with Pecan Praline Topping instead. It was good nonetheless!
BUT! Amazingly, this time around, my cake turned out well for the first time! Haha. The cake was light and fluffy. I cannot believe I made that cake. And yes, it was easy! I love Joy even more now.
It may not be the best looking cake ever (well, mine doesn't, but hers does) but it was yummy.
For the cake:
1 1/2 cups all-purpose flour
6 tbsp unsalted butter, softened
For the praline topping:
3/4 cup packed brown sugar (I actually used less than this - about 1/2 cup I think)
1 cup coarsely chopped pecans (the recipe calls for walnuts tho)
Preheat oven to 200 degrees C. Grease and flour the bottom and sides of a 9-inch cake pan (or a cast-iron skillet if you have one). Set aside.
In a medium bowl, mix together flour, baking powder, baking soda and salt. Set aside.
In another medium bowl, with a hand or stand mixer (I use hand mixer by the way) beat butter and sugar for about 3 minutes... until they are lighter in color. Add egg and yolk, beating for 1 minute between each addition. Beat in the vanilla.
With the mixer on low, add half of the flour mixture. Add the buttermilk and when flour is just combined with the butter mixture, add the remaining flour. Beat on low speed until they are well incorporated. Remove the bowl from the mixer and finish incorporating the ingredients with a spatula. Spoon batter into the cake pan and spread evenly. Bake for about 30 minutes or until a toothpick inserted in the center of the cake comes out clean.
While the cake bakes, make the praline topping. This one is so easy. Just dump in all the ingredients for the praline topping (except the last two), in a medium saucepan. Bring mixture to a soft boil for 3 minutes. Then remove from heat and add the remaining 2 ingredients, which are the vanilla and pecans. Stir. Let it sit in the pan for about 20 minutes for the praline to thicken up a bit.
When the cake is ready, remove from the pan, place it on a cake plate or whatever you have and pour the praline mixture over the warm cake. Spread evenly. Serve immediately.
I love eating this cake while the praline topping is still warm and melting. Mmmm... The pecan praline topping reminded me of Alexis' Pecan Pie, except this one is not as sickeningly sweet as that one!
I am going to try her Zucchini and Potato Pancakes next!
Labels: Food and Recipes