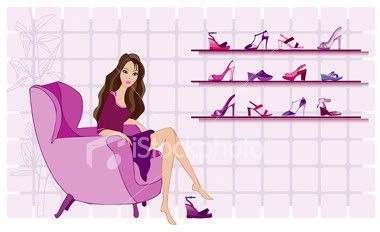 Thursday, July 12, 2007
I've tried cooking yet another 2 recipes -
Poached Eggs with Spinach
toast
and
Chocolate
Marshmallow Nut Muffins
- BUT they turned out to be horrendous, especially the latter one!
I don't know what went wrong; I followed exactly step by step from the
recipe
(except the tiny part where I put 2 cups of marshmallows instead of 3/4 cup as mentioned, bcoz the more, the yummier - or so I thought. Does it really matter anyway?).
The first 10 minutes of baking, I was excited to see my marshmallows are popping out beautifully - all white and bubbly-looking. And then after 20 minutes- poof! The marshmallows were 'gone', leaving my muffins looking like volcano eruptions. I'm not sure if they're supposed to look like that but it's really a revolting sight that I didn't want to snap a picture. They look like one of those Halloween creatures, seriously. And they're as hard as a rock. Perhaps it's bcoz of the expired baking soda? Oh I really don't know. Why don't y'all try it and let me know what did I do wrong.
And the taste? Well...
okay
laa
utk org tak berapa pandai masak. Heee... Hey I'm still a novice, so credits should go for my efforts, no? :D
Anddd.. what happened to my Poached eggs with Spinach toast, you may wonder?
My eggs didn't poached beautifully. The egg whites were all
scattered
in the boiling water seperti 'Gerakan Brown' (the asap, remember?) pastu bila angkat, hancusss. And I forgot to add garlic for the spinach. And I must've put in too much salt in it coz my bro said it was so masin. Ooops.
Oh well, things happen. I'm onto my next cooking experiment, which would be the...
Actually, better not say it yet.
*updated*
Since some of you were
dying
to see how my "Halloween" muffins looked like, I have snapped a pic. Luckily I haven't throw them away yet.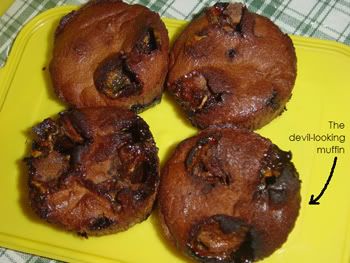 They look pretty spooky, aren't they?
Labels: Food and Recipes