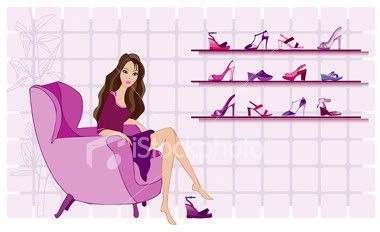 Tuesday, November 23, 2010
Here's a list of products that I am using and loving at the moment:
Laura Mercier Mineral Powder
This product was actually purchased by mistake. Thinking it was a loose powder, I bought it and wore it on top of my foundation and it made my face looked too heavy! I hated it until I found out that this mineral powder is actually a foundation (I'm not used to mineral makeup before), which is great because I don't need to wear loose powder anymore. It's like a 2-in-1 product - it's a foundation in the form of powder and it seems to melt into my skin, making it look so natural. The result is a FLAWLESS and radiant complexion!
Laura Mercier Secret Concealer
Shhh...this is my little secret to hide those ugly dark circles of mine! It's creamy, smooth, blends well into the skin and doesn't look cakey.
Laura Mercier Eye Basics
An eye primer which helps to enhance eye shadow colors but I usually wear it on its own without any eye shadows especially when I'm in a hurry. I got this in Flax which has a pretty pearlescent tint and I love how it brighten up my eyes. It dries up real fast so you have to blend it quickly. A little goes a long way!
MAC 214 Brush
Remember
this entry
where I said I wanted to get a smudge brush? Well, I finally got one! This short shader brush is perfect for smudging, defining the upper and lower lashlines, making the perfect 'v' at the outer corner of eyes and great for applying shadows near the tear ducts area too. It's a little pricey for me but it's worth it!
Dior Crayon Eyeliner
I love Stila Kajal Eyeliner
but it's a gel-like formula and I have to apply it with a liner brush which can be a bit of a hassle when I'm in a hurry (you're always in a hurry when you have kids, no?) so that's why I turned to Dior's. It's easy to apply, doesn't smudge and really black. I have been using it for years - this is like my 10th purchase!
Maybelline Magnum Volum' Express Mascara
I have raved about
this mascara
before. It's basically the perfect mascara that gives the length, volume and curl I want.
Smashbox Fusion Soft Lights
This is actually a highlighter for the face but I use it as a blusher. It's a coral-peachy color and gives a nice subtle glow on the apple of my cheeks.
Majolica Majorca Rouge Majex Lip Gloss
The color I got is BE205 which is a sheer nude color with a little shimmer. It's slightly scented, not sticky and best of all, it's CHEAP! (It's only about RM30).
Labels: Beauty/Skincare