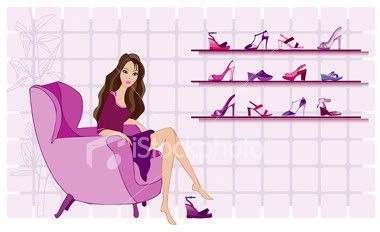 Friday, May 14, 2010
Makeup Brush Set from Coastal Scents
Ever since getting that
Sephora palette
, I've been stuffing my brain with lots and lots of makeup video tutorials from YouTube. It's like, all of a sudden I'm turning into a makeup junkie! One time my husband caught me experimenting in front of the mirror with a brush in one hand, a makeup palette in the other hand and at the same time trying to hit the pause button on the laptop as I did my makeup. It was pretty embarrassing!
Anyway, I realized how under-equipped I was especially when it comes to makeup brushes. I've been using
Too Faced Teddy Bear Hair brushes
for more than 3 years and back then I thought 3 eyeshadow brushes were enough to create the look I wanted. Well it
was
enough, until recently when I started to learn more about eye makeup techniques that I realized I need like a million brushes! Watch these
Makeup By Tiffany videos
, and you'll know what I mean (I like all of her makeup videos).
So after reading a few reviews
here
and
there
, I decided to get this brush set from
Coastal Scents
. I opted for one of the Fedex shipping methods, (tak sabar punya budak) and they arrived in less than a week - I was as happy as a clam. Now I can do experiments dengan jayanya! (They also gave a free sample of their mineral eye shadow which I've yet to try).
The set contains 15 makeup brushes in a magenta faux snake skin case. Some of the brushes are made of goat hair, some sable and some are synthetic. It's still kind of early for me to say whether these brushes are highly recommended or not because I'm still in the midst of learning the use of each brush; which brush does what and whatnot. But out of the 15 brushes, I find myself using these ones the most:
Foundation brush, angle blush brush, medium oval shadow, large shadow/blender,
synthetic medium detail eyes, white taklon flat detail, round crease brush,
small oval eye detail and taklon angle liner.
I guess I could pretty much say they are my favorites so far. But I still need to use some of my Too Faced brushes. And I think I need at least one more brush to complete my collection - a smudge brush.
Anyway...
This is my favorite experiment so far - using white, pink, purple and dark blue.
And this is my least favorite. Beware of the sea monster! ;p
After doing the "sea monster" makeup (which was last night), I went to my husband's study room and asked sheepishly,
"How do I look?"
. He scrutinized my face and was silent for a while.
"Kenapa? Tak cantik ek?"
I asked again.
"Umm... macam mana nak tau cantik ke tak ek? Tak reti la... Cantik jer saya rasa".



Hahaha.
I love my husband (although I think he was just being nice)!
Labels: Beauty/Skincare