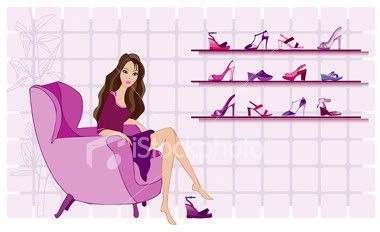 Wednesday, August 13, 2008
If there's one makeup item that I cannot live without, it's got to be eyeliner (lip balm does not count as makeup, does it?). Eyeliner alone can make a huge difference to your look without much effort, so it's a handy solution when you're in a hurry.
To me, the most important thing to look for in an eyeliner is that, it must be
really
black and glides on easily.
When I came across
Dior Crayon Eyeliner
, I thought I had finally found my HG eyeliner.
Then there's
Chanel Precision Eye Definer
. I kind of like it bcoz it's softer than Dior's, so application is a breeze (the Dior eyeliner is quite dry compared to this). But the color is not intense
enough that I have to reapply a few times to get a bold black line. Not a HG material for me.
Then recently, my sister bought
Stila Kajal Eye Liner
, so I tried it and OMG, I'm in love. It is hands down the blackest and creamiest eyeliner I have ever tried! I am not talking
Benefit BADgal eye pencil's
creamy kind of texture (that was a nightmare! It smears on my upper lids and staying power is really bad. In fact, everything from Benefit seems NOT beneficial to me), but this kajal eyeliner is so soft and velvety that it just kind of melts your heart as it glides on! The color is so dark and intense too - just one sweep and blend a little, and you're good to go. It stays long enough until I remove it and doesn't smears.
Here's a comparison of each eyeliner in just one sweep:
I wish it comes with a blending applicator and a sharpener though. But that's not a problem as I have about 3 of Dior sharpeners and 1 from Chanel. For smudging/blending, I use the angled liner brush from
Too Faced makeup brush set
that I have.
Just a word of caution: you have to master the art of applying eyeliner first before using this bcoz it is super soft (almost gel-like); it just "obediently" follow the movement of your hand as you glide it on, so the slightest error of a jagged line will be very, very noticeable. Not hot.
But practice does makes perfect.
Labels: Beauty/Skincare