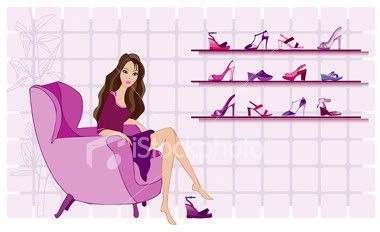 Friday, September 30, 2011
Maybelline Mystery Maven makeup look
Here's a step-by-step tutorial on how I recreated the Mystery Maven look, inspired by the runway looks of the New York Fashion Week.
STEP 1:
Start with a clean, moisturized face.
(I know, so pale right!)
STEP 2:
Squeeze out a pearl size amount of Maybelline B.B Cream onto the back of your hand. Dot this onto your forehead, cheeks, chin and nose, and gently blend it using your fingers. This B.B Cream is an 8-in-1 skin transformer that helps to brighten, even, moisturize, smooth and protect skin (it contains SPF 26).
STEP 3:
Conceal dark circles. I use AngelFit Perfect Concealer in Natural Beige and I love how it instantly hides my dark circles as well as brightens up my eyes! Using the applicator, I apply a few dots underneath my eye area and then dab it gently with my ring finger.
STEP 4:
For this Mystery Maven look, I use Maybelline Diamond Glow eye shadow in Fresh Green. Using the foam applicator, apply the lightest green shade on the entire eye lid. Then apply the medium green shade on the hallow of your eyes, just below the brow bone.
STEP 5: I also mixed the green colors with a little bit of blue eye shadows, using Maybelline Hyper Diamonds in BU-1 shade. Apply the darkest blue shade on the outer corner of your eyes with the small foam applicator and create a 'V' shape. Stroke it inward until the middle part of your lid and blend. I also line my lower lash line using the same darkest blue shade. Then using my finger, I apply the white shade on my brow bone for highlight.
STEP 5:
To line my eyes, I use Maybelline Hyper Sharp Liner. So far it's my favorite liquid eyeliner! It's so thin and fine which makes lining your eyes a breeze. Start with a thin line, then gradually thicken the line and wing it out to create a sexy cat eye. For my lower waterline, I use Maybelline Crayon Liner and I lined it until just about 3/4 of my eyes. Then smudge it using the small eyeshadow foam applicator.
STEP 6:
For long, luscious lashes, I use Maybelline Hyper Curl Volum' Express mascara in Very Black. I have always loved mascaras from Maybelline, and this is one of them! Tilt your head backward just a little and wiggle the brush in a zig zag motion as you coat your lashes. This will give thicker and curlier lashes. Don't forget your lower lashes as well!
Step 7:
Almost done! Apply this Luminous Cheek Blush in Creamy Cinnamon by Maybelline on the apple of your cheeks for that rosy glow.
STEP 8: Finish off the Mystery Maven look with a red lipstick. I'm using Maybelline Color Sensational in Summer Sunset, which as you can see, is so bloody red! It's actually my very first time wearing a bright red lipstick! To ensure a smooth application, I dab Maybelline Clear Smooth Powder on the area along my lips, using a sponge. Done!
Here's the end result:
Ta-daa!
You know what, it's actually a lot easier to cam-whore using my iPhone 4, so here you go....
Do I look "mysterious"? ;p
I hope you enjoyed this tutorial, as much as I enjoyed doing it! :)
Labels: Beauty/Skincare
Wednesday, September 28, 2011
What's the longest you have ever been stuck in a traffic jam?
Me... 7 hours - during our journey back to KL from Kedah (masa Raya).
Can you believe, we were stuck for 7 hours in the car, from Alor Setar to Ipoh? Ipoh saja tau, tak sampai KL lagi. Pinggang, pungkok ceq semua sakit! I cannot imagine those yang balik Kelantan/Terengganu by car (how many hours is it again?). Our journey from KL to Kedah went smoothly tho - 4 hours.
Kami bertolak pulang at 3.30 pm; pukul 10 malam tak sampai Ipoh lagi. There were massive jams and the cars were moving 40 km/h the fastest (I assume all other cars were the same). By that time, the kids and I were already restless and bored and cranky so we decided to spend the night at a hotel in Ipoh. (My parents-in-law continued their journey, by the way and they reached KL at 5 am! o_O).
The next day, we decided to go jalan-jalan around Ipoh city before heading to KL when we saw a signboard:
Lost World Of Tambun
. Hubby followed the signboard and said,
"Nak tengok jer, best ke tak"
. Right. So we went to have a look... and ended up spending the rest of the day there!
Children below the height of 90cm get free entrance to the park so hubby only had to pay for the two of us.
Went to the souvenir shop to get some stuff. The girls on the other hand,
selamba took the toys from the shelf and played in the fitting room.
Bought this sunblock lotion.
Smells nice, and I love that it comes in a spray bottle!
Hubby and Ayra spent the first hour splish-splashing at the water park
Can you see the scars on Raina's face?
That was from the bunga api incident
(the scars are gone now, Alhamdulillah)
I didn't know there were other attractions beside the water park at the Lost World of Tambun. There are amusement park, petting zoo, tin valley, tiger valley and hot springs & spa. The main reason why we suddenly decided to go here was actually because of the petting zoo. We had never brought our kids to a zoo before so when I found out there was a petting zoo, I immediately said,
"Let's go!"
. I think it's way more fun than normal zoo because you get to see, touch and feed the animals. Kids love that, don't they?
You can buy these foodies to feed the animals
The animals' houses (or huts or whatever they're called) are just so cute. Macam pondok mainan for kids!
Rabbits
Guinea pigs
Ayra almost nak panjat masuk!
Adorable racoons!
They're probably the only creatures that look cute with dark circles!
Longkang Fishing is rather interesting.
They provide fishing nets and pails...
...and you can actually catch the fish!
Tapi sila lepaskan balik ikan-ikan itu dalam kolam yer.
I forgot whose house is this
Sugar glider
The cutest house of all. It's almost like a doll house!
And it belongs to this hamster.
Comel sangat la buaian kau ni...
On the way to see some goats
Ayra tak takut langsung!
(I was afraid of goats! Ok, I was more geli than afraid la)
I was surprised that goats smell like err... goats! I mean, the live ones and the cooked ones smell the same. They don't smell that bad, except for their poop (duh, of course).
Mom, I want a pet goat for my birthday, pretty please!
This baby goat is the cutest. She's only 8 months!
There were a lot of other animals including cats, birds, porcupines, hedgehogs, prairie dogs (which sorta looked like chipmunks), horse, deers, turtles, chicken, ducks, snakes, etc. It was really interesting and we spent the longest here!
See that vertical rock formation that looks like a pencil in between those two mountains?
That's the Needle of Tambun.
The next attraction that we went to was the amusement park. Didn't ride the rides tho, except for the merry-go-round.
But we played some games! Was trying so hard to win one of the teddy bears, just for fun. Hubby and I wanted to play until we won something!
First we played this one. Must toss the coin inside one of the circles.
Tak menang (my coin jatuh terbabas atas lantai!).
Next we tried the ring toss bottle.
Tak menang jugak. Boo.
Then we played this duck fishing game.
It seems easy, but you will only win the prize if you manage to get a duck with a number underneath it. Each duck is either numbered as 1 (for small-sized teddy), 2 (medium-sized teddy), 3 (big-sized teddy) or nothing (no teddy).
Guess what? I managed to get a duck with a 2 underneath it! I won a teddy, woooh! Had never felt so excited winning a teddy bear before! ;p
Ayra dah boring. Dia nak sambung mandi.
We were having so much fun that we forgot to have our lunch. Pukul 5 baru makan. Food was not bad. Mee goreng mamak dia sedap. Even my picky eater liked it!
At around 6.30pm, we continued our journey to KL and arrived home at 10pm. The road was clear, thank God. What supposed to be a long, boring journey turned out to be fun in the end. If it wasn't for the massive traffic jams, I don't think we would be having this much fun, enjoying a day out with the kids! :)
Labels: Going Places
Saturday, September 24, 2011
Raina had been sleeping well through the night, in her cot, every night ever since she was about 2 weeks old. It was blissful. I never had sleepless night.
At around 9 months, she started waking up 2-3 times at night, either crying to be fed or she just wants to sleep on the bed with the rest of us. Menangis sedih-sedih macam kena abandoned. Of course I had no choice but to sandwich her in the middle. Can you imagine all four of us on a queen-sized bed?? My husband, Ayra, Raina, me. Now I know how sardines feel. No space to move around... just laying there on one side. Static.
Melts my heart.... but my back and neck could not stand it. I always always woke up lenguh-lenguh dan sakit satu badan. That's when I realized we had to do something. We had to rearrange our sleeping positions. Sampai bila nak tidur berempat atas katil. Cannot!
And then I came up with a solution. Well it's not the best solution (the girls still sleep with us) but it's way better. Raina sleeps on the bed, in between my husband and I. Ayra on the other hand, sleeps in the cot which we place just next to our bed, right beside me. It's a win-win situation. They still get to sleep beside their beloved mommy, and I don't have to be a sardine anymore.
I hope one day (when Raina hits 2 years old maybe), they can sleep together in their own room. I already have room ideas for my girls, inspired by
IKEA
. Those colorful mini furniture is just so darn cute!
Speaking of IKEA, have you joined the Celcom XPAX Talk-a-thon? There are RM5,000 shopping vouchers to be won and you can spend them all either at IKEA, Topshop, Forever 21, Parkson, i-Study (Apple authorized reseller) and many more! You just need to make 3 additional calls above your daily average calls. You can also join if you're a Celcom Broadband or Instanet users. Find out more at
http://www.xpax.com.my/talkathon/
.
Labels: Mommyhood and Baby