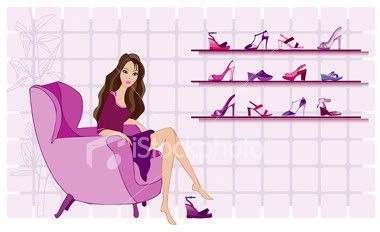 Friday, September 30, 2011
Maybelline Mystery Maven makeup look
Here's a step-by-step tutorial on how I recreated the Mystery Maven look, inspired by the runway looks of the New York Fashion Week.
STEP 1:
Start with a clean, moisturized face.
(I know, so pale right!)
STEP 2:
Squeeze out a pearl size amount of Maybelline B.B Cream onto the back of your hand. Dot this onto your forehead, cheeks, chin and nose, and gently blend it using your fingers. This B.B Cream is an 8-in-1 skin transformer that helps to brighten, even, moisturize, smooth and protect skin (it contains SPF 26).
STEP 3:
Conceal dark circles. I use AngelFit Perfect Concealer in Natural Beige and I love how it instantly hides my dark circles as well as brightens up my eyes! Using the applicator, I apply a few dots underneath my eye area and then dab it gently with my ring finger.
STEP 4:
For this Mystery Maven look, I use Maybelline Diamond Glow eye shadow in Fresh Green. Using the foam applicator, apply the lightest green shade on the entire eye lid. Then apply the medium green shade on the hallow of your eyes, just below the brow bone.
STEP 5: I also mixed the green colors with a little bit of blue eye shadows, using Maybelline Hyper Diamonds in BU-1 shade. Apply the darkest blue shade on the outer corner of your eyes with the small foam applicator and create a 'V' shape. Stroke it inward until the middle part of your lid and blend. I also line my lower lash line using the same darkest blue shade. Then using my finger, I apply the white shade on my brow bone for highlight.
STEP 5:
To line my eyes, I use Maybelline Hyper Sharp Liner. So far it's my favorite liquid eyeliner! It's so thin and fine which makes lining your eyes a breeze. Start with a thin line, then gradually thicken the line and wing it out to create a sexy cat eye. For my lower waterline, I use Maybelline Crayon Liner and I lined it until just about 3/4 of my eyes. Then smudge it using the small eyeshadow foam applicator.
STEP 6:
For long, luscious lashes, I use Maybelline Hyper Curl Volum' Express mascara in Very Black. I have always loved mascaras from Maybelline, and this is one of them! Tilt your head backward just a little and wiggle the brush in a zig zag motion as you coat your lashes. This will give thicker and curlier lashes. Don't forget your lower lashes as well!
Step 7:
Almost done! Apply this Luminous Cheek Blush in Creamy Cinnamon by Maybelline on the apple of your cheeks for that rosy glow.
STEP 8: Finish off the Mystery Maven look with a red lipstick. I'm using Maybelline Color Sensational in Summer Sunset, which as you can see, is so bloody red! It's actually my very first time wearing a bright red lipstick! To ensure a smooth application, I dab Maybelline Clear Smooth Powder on the area along my lips, using a sponge. Done!
Here's the end result:
Ta-daa!
You know what, it's actually a lot easier to cam-whore using my iPhone 4, so here you go....
Do I look "mysterious"? ;p
I hope you enjoyed this tutorial, as much as I enjoyed doing it! :)
Labels: Beauty/Skincare