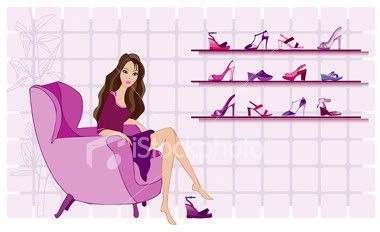 Wednesday, May 11, 2011
My husband and I hardly spend time together,
just the two of us
.
It's almost impossible when you have two small kids and no maid. But we managed to do so, a few weeks ago. We left the girls with my parents-in-law and went for a couple spa (using the vouchers that my husband bought months ago) at
Jari Spa
, Solaris Dutamas.
I was looking forward to that day because, a) the last time I went for a spa was 3 years ago as a
bride-to-be preparation
, and b) it was the first time we had couple spa - like
together,
in the same room!
I didn't want to raise my expectation because
the last time we went for facials
using discount vouchers was a tad disappointing. But Jari Spa seemed promising. I mean, just look at the place! It was nicely decorated and I already felt relaxed as soon as I stepped inside the Balinese sanctuary.
We were led to the couple's room, which was located at the very end of the hall.
And then we were led to this glass room for herbal steam.
You'd think being alone with your husband in a steam room, wearing just your undies is sexy. It's NOT.
It was very hot and steamy and the whole time, my husband kept on saying:
"Panasnya. Sesak nafas! We're going to die in here!"
"Dia orang tahu tak kita ada dalam ni? Kalau dia orang terlupa macam mana?"
"What is this? Is this a speaker? Can they hear us? Hello helloooo..."
"That's not a speaker. That's the temperature button and no, we're not going to die",
I said at last.

"This is normal, let's just enjoy it. It's good for the skin. And kalau tak silap, I've read somewhere that this steam-thingy can help burn fat"
.
Terus dia diam.
Hee... that worked!
After what seemed like ages, the masseuse came and opened the glass door to let us out. We were sweating buckets! But it felt good, like my body just had a major workout or something.
The treatment was then followed by body massage (I wish it was longer coz I love massages!), scrub using Javanese lulur and Whitening mask. Then we were left alone once again for about 20 minutes to let the mask dry.
When the masseuse went out of the room, I said to my husband:
"Isn't this nice? Having spa together, in the same room"
"Mmm-hmm...."
"Massage dia best kan? Tapi sekejap je. We should go for a whole body massage some time. And maybe manicure and pedicure. Nak tak?"
.
Silent.
And then...
Krrohhh krrohhh krohhhh.
He was snoring!
All the while I was talking to the floor. How
romantic
. T_T
But later I joined him
krohh
-ing as well! ;p
The treatment ended with milk bath and we were served ginger tea afterwards. It was so refreshing! The whole spa experience was nice and kinda funny too, especially in the steam room. Hee hee.
My husband said not to include him in this sort of thing in the future tho (fine!), so when I came across
this awesome deal
on
Milkadeal.com
, I thought of my friends...
...my dear workaholic friends - Fatin and Suraya.
They have been so busy and stressed with work, I thought it'd be nice to de-stress and go a for a pampering session together. So I bought 3 vouchers for all of us (I'm such a romantic friend). It's only RM48 each, for a 3-hour Full Aromatherapy Hot Stone Massage + Vitamin C Treatment + Eye & Neck Treatments + Ear Candling!
Eeee.... Girlfriends and pampering sessions. I cannot wait!
Labels: Beauty/Skincare