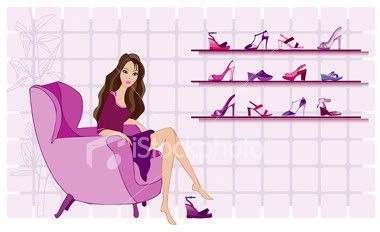 Sunday, February 03, 2008
I'm not sure if going to the spa in less than 2 weeks' time before the Big Day is a little too late or not, but I guess it's better late than never, right? And with my crazy working hours, I think going to the spa a week before the treatment would be even better. I need all the pampering I could get!
MZ and I decided to pamper ourselves at
Serenity Sp
a
today, at
Grand BlueWave Hotel
. We chose the King and Queen Bridal Treat, which is a 5-hour top-to-toe treatment that includes intensive brightening facial, 4-step full body spa, foot scrub, manicure and pedicure.
The treatment started with the Intensive Brightening Facial, which is a 2-hour treatment. First, it was the cleansing process, then followed by steaming (sesak napass haku!), blackheads and whiteheads extraction, Diamond Peel (which is a dead-skin removal process using a special machine), eye treatment, face lifting, double cool and lastly mask application. While waiting for the mask to dry, my hands and feet were trimmed and shaped by the lady....
After the facial, I was led to another room for the next treatment, which is the 4-step full body spa. It's a 2-hour treatment and it started with a 20-minute Thai Herbal Steam (kind of like sauna) and I was given a cup of warm water to drink after that. Then came my favorite treatment of all - the full body aromatherapy massage! I've done a few massages before (at different places), but so far this is the best. The Indonesian masseuse was a nice and polite lady, and she made me feel comfortable and I wasn't shy at all, which makes the whole process relaxing. After massaging, the treatment continues with a full body scrub. It was a choice between ground coffee mixed with clay or Himalayan salt scrub, so I chose coffee bcoz a) I've done salt-scrubbing before, and b) bcoz it helps to reduce cellulite (now if you
drink
it, the effect will be the opposite!). There was not a single part of my body that was not being scrubbed by the masseuse - depan belakang atas bawah, semua kena scrub! ;p But I felt squeaky clean after that! The last step of the full body spa is soaking in a tub of milk mixed with lavender oil, with candles surrounding the tub. Heaaaaavenn!
Finally came the foot scrub. My feet were soaked in antiseptic + lavender oil + flower petals, and scrubbed using sea salt and something else, which I'm not sure what it was. And as usual, before ending a treatment, we we served hot tea... Overall, thumbs up, especially the body spa. I am definitely coming again (as for facial, I still prefer
Kaj
above all).
p/s: Remember my wisdom teeth? Well, there was no pain for about a week after taking the meds but now they're aching again - even worse than before! Why laaaa...? *sigh* I guess I'll have to see the dentist tomorrow for more antibiotics..
Labels: Beauty/Skincare, My Wedding