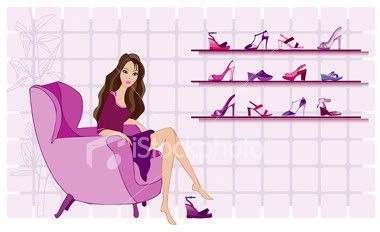 Monday, March 07, 2011
Remember this facial promo that I purchased from
myDeal
some time ago?
Yeah well, my husband and I went to redeem it last Saturday. You see, the main reason why I purchased this deal is because of the usage of edible chocolate and honey in the facial. But there were none!
Everything was fine at first. In fact, it was nice. The place (Timers Beauty at Jaya One) was not bad, the staff were friendly. Then halfway through the facial, the facial therapist asked me if I wanted to add a treatment called "M-Peel" or something like that so I thought, sure why not. It's only RM15. She told me that the "M-Peel" thingy will be done before applying the mask, which of course I thought was the chocolate and honey mask. But it wasn't. The facial therapist said there must be a mistake because the chocolate and honey facial is more expensive than the ones we paid for so she'll be using oxygen mask instead. I told her that the facial promo that we paid for includes chocolate and honey mask. Unfortunately, there was no mention of "chocolate and honey" in the vouchers that we printed so there was no proof. The facial therapist excused herself for a while to check with her boss about it.
A few minutes later, she came back and said her boss told her that the chocolate and honey mask is for dull and stressed skin. She said my skin was not
kusam
and that I don't have problems with my skin so I should use the oxygen mask instead which helps the skin to breathe, blablabla. At that point aku dah malas nak layan so I was like, whatever. I thought my husband would get the chocolate and honey mask because he has tired skin but he didn't get as well. Don't get me wrong, there was nothing bad about the oxygen mask. It was nice actually - very cooling and I like it BUT I felt cheated. I want chocolate and honey mask!
Back at home I checked the deal just to be sure (thank God I saved the screenshot on my laptop). It was clearly stated:
"Yummy! Edible honey and chocolate used in the facial"
(refer to the screenshot above). I don't know if they forgot about it, but there are other people who bought this deal as well. Adakah mereka juga tidak mempunyai kulit kusam dan tiada masalah kulit lalu diberi topeng oksigen? Curious.
Lesson: always check and clarify things first before proceeding with anything.
If you've bought this deal as well but haven't redeemed it yet, I think you should print out the screenshot (can just print the one above because it's not available on myDeal website anymore) and bring it to Timers Beauty together with the voucher, just in case.
On a more positive note...
I also redeemed another voucher that day - from
Milkadeal.com
.
These Red Velvet Cupcakes from Kitchen Guardian are so good that we finished them in a jiffy! I should've bought more. The owner is warm and friendly too. *waves to her if she's reading this*
Labels: Beauty/Skincare