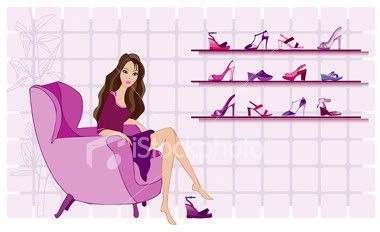 Monday, March 19, 2012
Here's a list of my favorite make-my-life-easier baby products, in no particular order:
1) PumpEase Hands-free Pumping Bra
Ok, so this is actually for breastfeeding mommies - not babies - but you could only breastfeed when you have a baby so this makes it on the list. The PumpEase hands-free pumping bra is what every pumping mama needs, IMO, because it makes your pumping life SO much easier as you don't have to hold the pump bottles every time you pump (unless if you're using Medela Freestyle la).
The first few days of using my Ameda Lactaline Dual Breastpump, my wrists were already aching from holding the bottles while pumping! It was no fun. I was determined to pump my milk for as long as I can and I wanted to make my pumping session fun and stress-free (because you can't produce a lot of milk when you're stressed/not happy, can you?) so I had to find a solution. Plus, I like to multitask while I pump my milk to keep my mind off how much milk I'd get - sambil pump, sambil makan/minum and watch a (funny) movie or surf the internet or read a book or something. But since I was using a double pump, I got no free hands to multitask. I've tried attaching the breastshields to my nursing bra but it wasn't secure enough and I can't really move. So I searched online and came across PumpEase. Such genius idea! And they come in cute patterns too! I bought mine from fabulousmom.com (sorry, can't remember the price). I don't think Fabulousmom.com carries it anymore tho, but this website ships to most international destinations so maybe they ship to Malaysia as well (you can try and ask).
I chose the classic Tuxedo print, like in the picture above.
"Breast-fest at Tiffany's". Haha. How hilarious is that?
2) Avent iQ Bottle Warmer
I got this as a present from my friend, Fadd (thank you so much!) when I was pregnant with Ayra. She asked me what baby gift do I want, so I said this! If I'm not mistaken, it wasn't available in Malaysia at the time and I think she got it from Singapore kot (siapa suruh tanya, kan? Hee ;p).
This is another genius invention. There's a reason why the name is iQ bottle warmer - because it is genius! I used to babysit my nephew before I became a mom, and I've tried using the normal Avent electric bottle warmer. Man, I had to warm my sister's EBM a few times before I got the right temperature!
The iQ bottle warmer automatically calculates the warming time needed according to the contents, amount and starting temperature, so you don't have to guess how long you should warm your EBM or baby food. You just need to choose which one you want to warm up - milk or food, and whether the milk/food is frozen/chilled/room temperature, then select the amount of milk/food in ml/oz. Genius, right? Once it's ready, the bottle warmer will make a beep sound to inform you.
I love this bottle warmer so much and had been using it
to warm both milk and baby food
ever since Ayra was a baby until my second one! It may be a little complicated at first, but once you get the hang of it, it becomes so handy! I don't even need my husband's help to configure it when I first used it.
This bottle warmer is available at Mothercare and major department stores for RM319.
3) Angel Baby Bottom Balm
This is my absolute, ABSOLUTE favorite baby care product, thanks to my sister who introduced it to me way before I had kids. Where do I even begin with? The packaging is cute, the smell is so pleasantly nice and soothing (smells of lavender), it has a light texture which I like (I don't like cream ones), it's made of natural antibacterial and organic herbs, and it works wonders! The name is "Bottom Balm" but it's not just for bottoms. Rashes, minor burns, insect bites, cuts, scratches, almost anything! Even I use it too, sometimes.
Remember my post when Ayra had a rash about a month after she was born? She went from this...
And remember last Raya, masa dahi Raina terkena bunga api? I applied this balm on her burn too, and Alhamudillah, it healed after just a couple of days. Not even a scar left now. It's like a miracle! This balm comes in 2 sizes - 1 oz (RM29.90) and 2 oz (RM49.90) - and is available at most online baby shops, including
littlewhiz.com
and
fabulousmom.com
. Highly recommended!
4) Nature's Baby Organics Conditioner & Detangler
I love little girls with long hair, but keeping them tangle-free is almost a hassle. I don't know about your girls, but it can be quite a challenge to brush Ayra's hair. Kusut ya rabbi, especially lepas bangun tidur! Bila kusut, nak sikat jadi sakit and she hates that, so I would end up mengejar dia satu bilik just to brush her hair. She does have somewhat straight hair and it's manageable after shampooing, but I don't shampoo her hair everyday. So on those days when her hair is not shampooed, I apply this detangler. It can be rinsed off or you can just leave it in (I usually do the latter). Ayra's hair becomes soft and silky and more manageable and 10x easier to brush!
It comes in 2 scents - Lavender-Chamomile (smells soothing) and Vanilla-Tangerine (smells yummy). Both smells nice! I'm planning to get the other one when mine (well, Ayra's) is finished. Available at Mothercare for RM49 (if I'm not mistaken).
5) MamyPoko diapers
The only diaper brand I trust! Besides MamyPoko diaper pants, Raina also wears MamyPoko Extra Dry diaper. It's a new version of the tape diaper (did you also notice the new packaging?) and it has stripes pad sheet that quickly absorbs and locks urine in for faster drying protection. Alhamdulillah, so far Raina has had diaper rash only once throughout her 1.5 years of life. It wasn't that nasty either! And it's not like I changed her diaper every few hours. I did not - I didn't have to (unless if she poops of course)!
MamyPoko diapers keep babies' bottoms dry and protect their skin from rashes and irritation, thanks to its cotton-like breathable cover. Available at all major supermarkets.
Shall I come up with my list of nice-to-have baby products next? I don't think I could do only 5 tho. Haha.
What's your favorite baby products? Do share!
Labels: Mommyhood and Baby