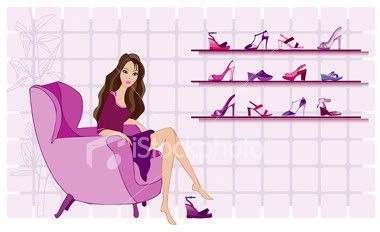 Monday, March 05, 2012
I have been wanting to get a toy kitchen set for my girls ever since a few weeks ago. Just like other kids, my girls, especially Ayra, love to play pretend cooking but the only cooking toys they had was a plastic stove top that is just the size of half an A4 paper and some plastic kitchen pots and pans. Memang berebut-rebut!
We spent the past couple of weeks hunting for one at Toys R Us, Ikea and ELC. I also scoured the
internet
and found the cutest toy kitchens ever. Nak pengsan tengok, terlalu amat comel! I mean, look at these.... Are they not cute??! Doesn't it make you feel like having one, even if you don't have a kid??
After reading online reviews and made comparisons, I decided to get something that is sturdy/durable and made of wood, so the plastic ones that we saw at Toys R us were out of the list.
Saw a cute pink cottage kitchen at ELC Mothercare, which is something quite similar to the ones I saw online (wooden, pink, cute) but it was way expensive (RM980!). If only it was on sale...
Wanted to get the
mini kitchen at Ikea
but we were told that it has been discontinued. Frust sungguh!
At some point, I even wanted to look for a carpenter/builder nak suruh buatkan kitchen like
this
(one of my Twitter followers showed me that blog. It's genius!). It's pretty obvious that I want the kitchen more than my girls! ;p
But guess what? My wish came true! ELC was having a massive sale for VIP members (extra 10% on sale items) and that particular pink cottage kitchen that I saw weeks ago was on sale at almost half the price. It's a sign. We had to get it.
And we did!
Wasn't sure who was more excited - me or my girls!
All the parts were numbered and there's a step-by-step instruction,
so the assembling was pretty easy.
Almost done. The girls could hardly wait!
Kenit trying to help with one of the screws
Finished!
It took almost 3 hours for my husband to put this together but it was worth the wait. Bet it would take the whole day if I were to assemble it myself!
This country-style kitchen comes with a sink, 2 stoves, an oven, a cupboard, a few shelves, a clock, a window with a pair of curtains (just how cute is that!), hooks, spice racks and a pull-out worktop. It's screams girly! It doesn't come with play food and accessories tho, so my girls use whatever they have (including Ikea's cookware and kitchen utensils which looked like the real thing) for the time being. I'm planning to get more accessories for their kitchen!
Bought the wooden baking set which comes with a cute oven mitt
(as well as other baking stuff)
You know what would be even cuter? My girls wearing matching aprons. God, yes! Must find them.
It's not a huge kitchen, but it's just nice for my girls to play together
(and wayyy better than their previous plastic stove top)
Baking chocolate chip cookies in the oven
My fave photo of all: Kakak cooking, while Kenit waiting for food.
Love love love this kitchen! It's the best toy we've ever bought for the girls so far. I hope it would last for years.
Note to hubby: If you can't find me in the (real) kitchen, you know where to find me!
Labels: Mommyhood and Baby