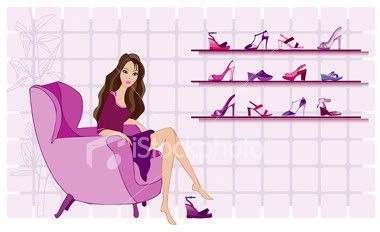 Tuesday, February 28, 2012
Stila is one of the first makeup brands I've ever used. In fact, most of my makeup collection, back then, were Stila - foundation, concealer, loose powder, eye shadow palettes, lip gloss and mascara.
My all-time favorite Stila products are their kajal eye liner (I reviewed it
here
) and lip glaze. Super LOVE 'em! It's a bummer that my favorite makeup brand is not available in Malaysia anymore. Why Stila, whyyy?? I was broken-hearted when I first found out about it. Kinda like the girl in this video, (except I didn't throw things).
Ok, I'm exaggerating. It's only a makeup (by the way, I wonder if this is an excerpt from an upcoming movie or something).
Anyways... back to Stila.
I have a great news! No, Stila is not coming back to Malaysia (at least not for now). But I have a few Stila stuff on sale at my blogshop,
shoppersanctuary.blogspot.com
. Items are limited tho (only 10), including a few limited edition eye shadow palettes that are sold out everywhere. If you're a Stila fan, you really don't wanna miss this because once they're gone, you will never see them again. Ever. And you really don't wanna be broken-hearted like the girl in that video.
Once you've made up your mind, email me your orders at iza_mirilyea@yahoo.com. As usual, based on first come first serve!
Labels: Beauty/Skincare