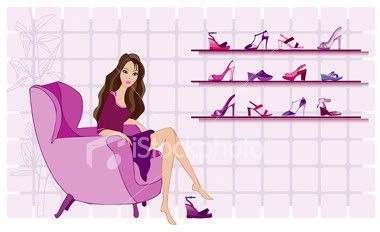 Tuesday, November 29, 2011
We went to Ikea last week. We bought two computer tables, a swivel chair, a study lamp and a few kitchen utensils for our new house... and oh boy, you should have seen how super crammed our sedan was!
The table tops were too big for the boot so we had to put them in the leg area of the back seat. The swivel chair and the kitchen utensils muat-muat saja masuk boot, together with the stroller. I had no choice but to sit in the front seat while my kids sit in the back by themselves. Only a few things and the car was already jam-packed! I could not even recline my seat just a bit because there was no space left.
At times like that, I could only wish how great it would be if we have a car with a bigger boot space and spacious interior. If you're a parent, you know what I mean. Stroller, car seat, baby carrier and diaper bag are all the essential things you have to lug in your car when you have small children no matter when and where you're going. I like how Exora is spacious enough to accommodate all of our stuff during our
trip to Janda Baik
, a few months ago.
Not only is it spacious and comfortably fits everyone and everything, I think Exora's exterior is pretty stylish too. It's value for money and has efficient petrol consumption. It would make a good family car.
My favorite (and my kids' favorite) feature of all has got to be the built-in DVD player. Traveling long journeys with children is exhausting because they have short attention span and they get bored so easily. Tak payah long journeys, sometimes 30-minute drive pun mula lah meresah, meronta-ronta tak nak duduk diam-diam dalam car seat! But that day when we drove the Exora to Janda Baik, my kids were so well-behaved, watching their favorite DVD and not a single cry during the entire 2-hour journey. It was almost like a miracle!
I don't know if you've heard this, but Proton is currently having Incredible Deals on Wheels promotion where you can enjoy greater festive savings with rebates of up to RM5,000 when you book selected models between 15th November and 31st December 2011 - and Exora is one of them. You can visit your nearest Proton showroom or you can also log on to
www.proton-edar.com.my
to find out more about the deal. Everybody loves a good deal!
Labels: Advertorials, Random Stuff