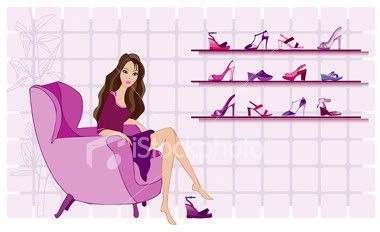 Friday, June 03, 2011
Remember our trip to
Janda Baik
the other day?
I could not imagine if we went there by car. And by
car
, I meant our sedan. There were 5 of us (including my sister-in-law) and tons of bags. No way we could stuff all that in a sedan!
Thank goodness tho, because PROTON Exora offered me to test-drive the Exora a few days before the trip. We were more than happy to do so, terus bawa pergi Janda Baik! ;D
I have to say, I was impressed when I first saw the MPV. The exterior looked amazing. The front part especially looks kinda Jazz-ish, doncha think? My husband even took his friends to their usual hanging out session in this Exora a few days earlier and they were pretty impressed with it too.
It's a 7-seater MPV and just like any MPVs, the size of Exora fits just nice for a family. My sister-in-law sat in the front seat while me and the kids sat in the second row seats.
We fold the third row seats and load it with all of our stuff. There were at least 6 bags I think, plus a bulky stroller!
You can never travel light when you have a kid. Heck, even I myself find it impossible to travel light even if it's just for a night. I like to have a few choices when I travel so I would always bring extra clothes and shoes, just in case. I always tell my husband,
"Biar terlebih, jangan terkurang"
. Hee hee. True right? But men will never understand that. Pfft.
Glad this MPV understands!
There's a built-in DVD player too. My kids absolutely loved it, especially Ayra. She watched her favorite DVDs (before falling asleep) and was not cranky at all during the entire journey!
See how they're glued to the screen
(this was at Genting Sempah; stopped to have breakfast)
Oh, did I tell you my husband actually left our luggage at our condo's parking area? Yeap! He only realized it when we arrived at Wadi Samrah, Janda Baik. Of course he had to go back to get it. All my essential belongings were in that bag! He must have drove so fast because he arrived back within an hour! Alang-alang dah balik tu, I told him to bring some more stuff - pillows and blanket - and there's still some room to put more stuff at the back!


Don't think our sedan could fit all of these!
My husband had been driving the Exora for a few days and when we finally had to return it, he told me it felt different driving a smaller car. Tak sebest driving an MPV! Haha. But seriously, we definitely need an MPV when we have 3 kids. Definitely. The extra space is really a necessity!


Anyway, PROTON Exora is having a VIP Test Drive Session tomorrow (Saturday, 4th June) so if you are considering an MPV, come join it! Just register yourself at
www.allaboutexora.com
.
See you there if you're going, coz I am!
Labels: Advertorials, Random Stuff