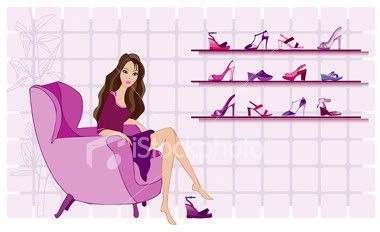 Friday, September 23, 2011
While it's true that I am more comfortable wearing little makeup and nothing too dramatic on my face, I do admit playing around with colors is uber fun! You get to experiment with different looks - sexy, bold, sweet, fresh, exotic, etc etc. It's amazing how a little color could change your entire appearance, giving you more confidence and making you feel and look more beautiful. Makeup is like.... magic!
The other day I got the chance to attend Maybelline Workshop for bloggers at L'Oreal Academy Bangsar. It was actually my second time attending a makeup workshop (I usually learn makeup techniques from beauty magazines and online video tutorials). I have always loved Maybelline's mascaras (you can read my review
here
) but never tried their other products. I was surprised to find out that Maybelline is actually the #1 makeup brand in the world and they were the official makeup sponsor for the recent New York Fashion Week!
We learned how to get runway looks and translate them
into wearable, chic looks in this workshop.
Celeberity makeup artist showing the makeup techniques
Amber Chia was there too. She gave us some tips on how to pose in front of the camera.
I was awestruck seeing her effortless poses!
Managed to snap a pic with her.
Gosh, look at those eyebags of mine! >_<
And then it was time to do our makeup. The makeup artist showed how to achieve 4 different runway looks - G.I Jane, Sexy Starlet, Party Princess and Mystery Maven. We had to choose one look and do our own makeup, based on what we learned earlier. And we were only given 30 minutes!
Before - bare-faced
Maybelline makeup that were provided
Girls at "work"
I decided to go with the G.I Jane look.
It's all about outstanding eyes in military khaki greens and lots of eyeliner!
I am in love with this Hyper Sharp Liner.
It's an ultra-fine liquid eyeliner and is SO easy to apply
(that's coming from someone who used to think liquid eyeliner is the hardest to apply!)
The end result - my version of G.I Jane.
Usually the darkest shade is applied on the outer corners of the eyes to create a V shape, but for this G.I Jane look, the darkest shade is applied on the inner corners of the eyes. It's something different!
Close-up
Later at the end of the workshop, we were told that we could take whatever products that we used earlier. I was like whattttt??!! Some were still new and unopened! Apa lagi, semua orang berebut-rebut and just grabbed whatever we can!
My makeup haul
(Managed to grab the Hyper Sharp Liner that I've been eyeing on. Yay!)
We were also given Maybelline's new lip balms, called Baby Lips. Just look at how super cute is the packaging. And OMG I'm in love with it! Not sure if it's already available in the market but you really gotta try it! It's so moisturizing and smells yummy. And have I mentioned, CUTE??
After trying out Maybelline's products, I now have 3 new favorites (besides the Magnum Volum' Express mascara). They are the Hyper Sharp Liner, Baby Lips and Angel Fit Perfect Concealer. Major love!
Anyway, Maybelline is having a contest for us bloggers who attended the workshop. We need to recreate any of the 4 looks and take step-by-step pictures or video of how we do it - kind of like a makeup tutorial. I haven't decided which look to choose... Should I do the G.I Jane again or something else? Or any of you want to request any of the looks - Sexy Starlet (shiny and metallic eyes), Party Princess (sweet, subtle pink and girlish accents) or Mystery Maven (dramatic turquoise eyes with red lips).
Let me know if you would like to request a look! Maybe I could come up with something ;D
Labels: Beauty/Skincare