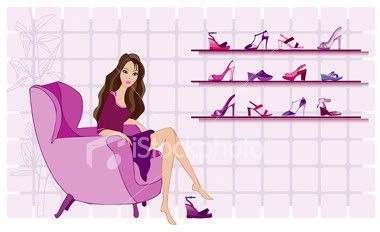 Monday, May 16, 2011
Secret to a Beautiful Ageless-Looking Skin
Hydrating.
Anti-aging.
Wrinkle-free.
I'm at the age where all of the above are my top priorities when it comes to choosing skincare products. Being 28 is not really
that
old (
ehem!
) but skin starts to age at around the age of 25 so it's great to start using anti-aging products as early as possible, because just like everything else... prevention is better than cure!
Hada Labo, a skincare brand from Japan, just released their latest products - the Retinol Lifting + Firming Range. I was invited for an intimate afternoon with Hada Labo a few days ago, to discover the secret to beautiful ageless-looking skin at Gardens Lifestyle Cafe in Sunway Pyramid.
With
Vivy
With
Audrey
Hado Labo has 3 main skincare range and what I love about the products is that they are free of additives, colorant, alcohol, fragrance and mineral oil. They only use the finest, purest and highly effective ingredients for the skin!

Moisturizing range
(
I've been using the Moisturizing Lotion for a year now
, FYI)
We also had a hands-on session where we get to try some of Hada Labo's newest products.
and then rinse off!

After that, we tried the cleansing wash, Retinol Lifting + Firming lotion (which is the toner), essence, milk and cream. My hand felt so smooooth and soft after applying all those products. I could feel the difference instantly!



My skin's hydration level increased tremendously after using the Retinol range!
Hada Labo's Retinol Lifting + Firming products are packed with
Retinol
which effectively reduces visible fine lines and wrinkles,
Collagen
to improve skin's elasticity for firmer and more lifted skin and their signature ingredient - the
Super Hyaluronic Acid (SHA)
to lock-in moisture and hydrate the skin intensely for a soft and smooth skin.
Superheroes of the day
I was surprised to find out that Hada Labo's Super Hyaluronic Acid Moisturizing Lotion (the one in white bottle) is suitable for acne skin and those with eczema too!


Did you notice we were all wearing white with a dash of red?
That was the dress code, as Hada Labo's Retinol range is red in color!

Speaking of which, here's the complete set of the new Hada Labo Retinol Lifting + Firming Range and some swatches of the products:
Lifting + Firming Lotion (RM55.90)
This lotion is actually a toner in Japanese skincare and it's my favorite! I like this better than the one I used previously (
the Moisturizing Lotion
). The texture is thicker than the Moisturizing Lotion but it's less sticky and absorbed easily into my skin. This lotion is used after cleansing the face to prepare the skin so that it can fully receive the benefits of other products in this range, which makes it the most important step in skincare! It is said that regular usage of this lotion can improve skin's elasticity, radiance and give a more youthful appearance. I am sooo looking forward to look 10 years younger! ;p
Lifting + Firming Essence (RM75.90)
This essence is a powerful regenerating essence that penetrates deeply into the skin to improve skin's firmness. The texture is slightly thicker than the lotion but it goes on just as smoothly on the skin. This essence is applied after the lotion.
Lifting + Firming Milk (RM61.90)
This milk is actually a moisturizer. The texture is light and velvety and not sticky at all! I love this one too as it smoothes surface and replenish moisture without being too oily. I use this as a daytime moisturizer.
Lifting + Firming Cream (RM65.90)
This cream provides extreme nourishing and firmness to the skin and effectively reduces the appearance of fine lines and wrinkles. It has a very rich texture and I think it suits those with very dry and dehydrated skin. And because of that, you only need a pea-sized amount of this as a little goes a long way! This cream is so rich that I even applied it on my feet the other day because I ran out of foot cream and amazingly, my feet were well-moisturized!
Lifting + Firming Mask (RM49.90)
This sheet mask comes in a box of 4 and it's another favorite of mine! It helps to rejuvenate skin cells to improve the elasticity and firmness of the skin. You can apply this mask once a week for 10-15 minutes
after
the Retinol Moisturizing Lotion. But I like to sleep with this mask on and leave it overnight because the next day I'll wake up to an extremely baby-soft skin! Just make sure your husband is already asleep when you wanna wear this mask at night because you don't wanna freak him out! (happened to me once! Heh).
Hada Labo are available only at Guardian pharmacy nationwide.
Labels: Advertorials, Beauty/Skincare