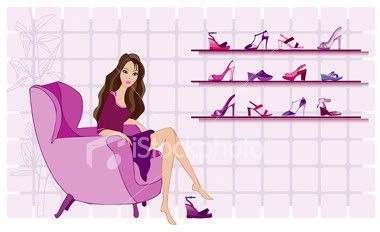 Wednesday, April 14, 2010
Hada Labo Super Hyaluronic Acid Moisturizing Lotion
(This is a 48-hour sticky post, scroll down for updates!)


I don't know if having a baby changes my skin, or the fact that I'm over 25 (skin starts to age at around that time), but I started to notice that my skin has somewhat changed ever since last year. I used to have combination skin with oily T-zone and a normal U-zone and the occasional breakouts. Now I can positively say that I don't have breakouts (so far) but my skin is slightly dry especially on my cheeks and around the corners of my nose. It's not visible to the naked eye but I can feel the tightness especially after cleansing. Not good!
Of course I had to switch everything from combination-oily skincare products to the ones that are hydrating. But mind you, it's a fun process for a product junkie like me as I get to try out different products before settling to one - just like what I did when I had combination/oily skin.
Recently I was introduced to
Hada Labo
Super Hyaluronic Acid Moisturizing Lotion, a skincare brand from Japan.
To be honest, I have never heard of this brand before but I was very intrigued to give it a try especially because the Super Hyaluronic Acid Moisturizing Lotion is a best-seller in Japan - apparently 1 bottle is sold every 4 seconds! We all know Japanese women have beautiful skin; could this be the secret?
The lotion claims to instantly hydrates skin and locks in moisture to preserve optimum moisture balance - just what I'm looking for! Some of you may think this Super Hyaluronic Acid Moisturizing Lotion is a moisturizer. Well it's not. A "lotion" in Asian skincare is actually a toner - in this case, a moisturizing toner - which is used after cleansing but before moisturizing. So yes, you still need to use a moisturizer after using the Super Hyaluronic Acid Moisturizing Lotion.
This lotion is a clear, runny liquid just like water but it's a little sticky. And it smells just like water too - no scent! To use it, just pour some in the palm of your hand, rub them together and pat pat PAT on your face. And I mean reaaally pat! Like this:
It will feel rather sticky at first, with that "toing toing" (bouncy) effect just like in the video, so keep on patting until it's dry and fully absorbed.
Hada Labo Super Hyaluronic Moisturizing Lotion is free of fragrances, mineral oil, alcohol and colorant. FYI, 1 gram of Hyaluronic Acid can retain up to 6 liters of water. This lotion contains SUPER Hyaluronic Acid which means it has twice the moisture retention capacity of Hyaluronic Acid! It's great for those with dry and dehydrated skin.
I've been using it for more than a week now and I've fallen in love with this lotion. My skin feels smooth and silky right after using it, I like!
It's as soft as a baby's bum! ;p
And now I'm curious to try other Hada Labo products!
Labels: Advertorials, Beauty/Skincare, Nuffnang