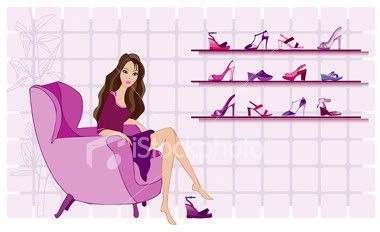 Friday, April 29, 2011
Ayra and I share the same love for something.
Shoes.
The difference is,
she prefers

my

shoes more than hers
.
I, on the other hand, am obsessed with her shoes. Ok fine, I love my shoes too. But baby girl shoes are the cutest thing ever! Mary Janes and ballet flats especially. I don't and can't wear flats so I buy them a lot for my girls instead. And because baby girls' shoes are (usually) cheaper than adults', it makes it even harder for me to resist!
I attended an event at Sunway Pyramid a few weekends ago and while waiting for my husband to come pick me up, I went to check out Cotton On Kids. And there I saw rows and rows of the cutest ballet flats hanging at one corner of the shop. I've been looking for ballet flats for Ayra because she has grown out of her shoes and can only fit her worn out white Mothercare sandals which I bought about a year ago. You should see how excited I was. But I only knew they were on sale when I've paid for them! Should have bought them all. Each pair of flats costs less than RM30!
I wasn't sure of her size tho but I thought she was small so I took the smallest size (size 6). Turned out they were a bit too tight for her. I made my husband exchanged them that night jugak because I cannot wait for Ayra to wear them. Thank God Cotton On Kids accepts exchange even for sale items!
I even bought the same for Raina to match with her sister
(there weren't as many choice for babies tho)
Here are another pairs from babyGap which I bought just last week. A girl can never have too many shoes, right? ;p The purple jelly sandals are slightly big for Ayra tho, but she still insists on wearing them.


I don't know if you can see it but the ruby patent Mary Janes have tiny sparkles on them. It's a really beautiful pair of shoes and it reminded me of Dorothy's shoes in Wizard Of Oz. Must find ruby heels for myself!

My mom used to do this too when my sisters and I were little!
Labels: Shoes