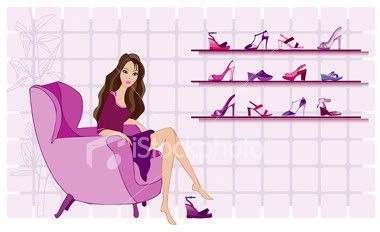 Thursday, December 23, 2010
Online Shopping with Debit Card
My credit card is about to expire and my husband forbids me from renewing it. I feel like crying. I only use my credit card for online purchases. How do I shop online without one?? I rarely have time to shop at the mall these days and online shopping is my ultimate retail therapy. He cannot do this to me!
And then, as if he could read my mind, he casually said,
"You can use debit card to shop online instead, even at international websites"
. I was over the moon! Using debit card to shop is actually a lot better - I don't owe anyone, anything and I won't purchase things that I can't afford like Becky Bloomwood. ;p
Anyway, a few people had been emailing me asking my favor to purchase something online because they don't have credit cards (sorry if I haven't replied to some of the emails!). Good news, you can now shop online using Maybankard Visa Debit! Yes people, no need credit card to shop online! How awesome is that?
I'm gonna show you the step-by-step how to register your debit card. It's easy-peasy! (I'm not sure for other debit cards tho)
1) Login to your
Maybank2u
account. At the Home tab, under Utilities, click on
Maybankard Secure Online Shopping Registration
.
2) Select the card you want to use. If you only have one card, it will be chosen by default. Fill in the required details - MSOS password, Personal Assurance Message, Expired Date, CVV, Hint and Answer. Click Submit.
That's it! You can start using it as soon as your registration is successful.
However, some online shopping websites and eBay don't accept payments by credit cards that are not issued in the US so in this case, you can use Paypal. It's actually more secure to shop online using Paypal because you don't expose your debit/credit card number to merchants. You can even use Paypal to make purchases from websites that don't ship internationally via
HopShopGo
(I've blogged about it
here
).
Here's how to link your Maybankard Visa Debit with Paypal.
Login to your
Paypal
account (if you don't have one, just register). At the
My Account
tab, click
Profile
, then click
Add/Edit Credit Card
. Fill in the details of your debit card as required. Click
Add Card
.
You will receive an email from Paypal saying that you have added a Credit Card. In your Paypal account, go to the
Add/Edit Credit Card
page, click on the
Confirm my debit card
and click
Continue
. You will get to this page:
Paypal will charge RM10 from your card and they will refund it back after you have confirmed your card.
After about 24 hours, login to your Maybank2u account. Click on
Accounts & Banking
tab and click on your account number for your account details. Then click
Debit card history
. Look for the code in the statement, which is a 4-digit numbers.
Now login back to your Paypal account. Click on
Profile
, then
Add/Edit Credit Card
and click on
Enter Paypal Code
. Enter the code from your debit card statement and click
Confirm Card
.
Done. Now go to that shopping websites that you wanted and start shopping!
By the way, I've already made my first online purchase using my Maybankard Visa Debit at
The Children's Place
via HopShopGo.
Everything is so cheap cheap cheaappp! And on top of that, there's 15-25% discount on your entire order! How can you say no to that?

Gymboree
is also having a massive sale - 50% on ALL regular priced items even the new arrivals! *rambang mata*
Happy shopping!
Labels: Sales and Shopping