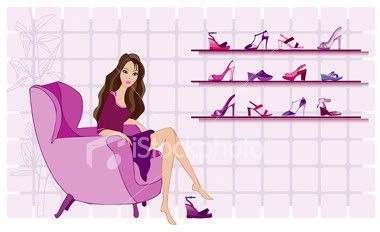 Wednesday, October 20, 2010
An apple a day keeps the dullness away
I've heard of how good the iconic Shu Uemura cleansing oils for like a million times but the thought of applying oil on my face just turned me off and so I was never tempted to try one, until that day when I attended
Shu Uemura makeup workshop
. Well, not exactly on that day itself because I actually didn't really like it at first. If it wasn't for the sample bottle that I received, I wouldn't know just how good the product is.
I immediately purchased my first bottle (the Cleansing Beauty Oil Premium A/I) after finishing the sample and boy, I was hooked! It makes my dry skin feels soft and supple and I never felt any tightness right after cleansing. I like it!
I'm on my third bottle now and one of them is the White recovery EX Brightening Cleansing Oil (the blue bottle). I wanted to try that one because I have dull complexion (been skipping my weekly scrub and mask, that's why) but it was a bit drying for my skin so I switched back to the previous one. My skin is soft and supple again.
The only complain I have about Shu Uemura cleansing oil is that it always leaves my eyes very blurry right after cleansing no matter how careful I applied it on my lids. It doesn't sting or hurt, but it sure is uncomfortable. My vision would be so blurry and everything will look like this:
It's like I'm both long and short-sighted! It only lasts for a minute or two tho but sometimes when I'm in a hurry (what with the kids and everything) the blurriness really bothered me.
Then I came across Juice Beauty products from a brochure that my sister-in-law brought home. The products are made from organic ingredients and are free of petroleum, silicones, artificial dyes or fragrances, parabens, propylene and other harmful chemicals. I browsed the
website
, read the reviews and was keen on the Green Apple range.
"Juice Beauty's Green Apple collection is exclusively formulated to accelerate cellular turn-over, boost antioxidant protection, help increase firmness, smooth, brightens and refine for radiant, ageless skin"
.
I was sold! Anti-aging is also what I'm looking for in a product because I am at
that
age where anti-aging should be a concern. I mean, who doesn't want to look young?
So a few days later, I went to The Gardens and bought this:
It's the Age-Defying Kit which retails for RM255. I heart skincare product that comes in travel-size or trial kits because samples are usually for 1-2 applications only. Not enough! You need at least 3 days to know whether the products suit your skin or not, right? So travel/trial kits are perfect!
This kit contains 100ml Green Apple Cleansing Gel, 15ml Green Apple Peel FULL STRENGTH, 7ml Green Apple Antioxidant Serum, 15ml Green Apple SPF15 Moisturizer (for daytime) and 15ml Green Apple Antioxidant Moisturizer (for nighttime). Not so bad for the price, ey?
The kit was actually supposed to have 5 different products like I just mentioned, but two of the products in my kit are the same (I don't have the SPF15 Moisturizer). I only realized it when I got home.
At first I thought of exchanging it with what was supposed to be in the kit but later changed my mind because it's only a daytime moisturizer. I still have my Olay Total Effects anyway. The Green Apple Peel FULL STRENGTH acts like an exfoliator but this is what the instruction says: "apply on the face, leave for 15 minutes then rinse well". Sounds more like a mask, no? This stuff tingles and smells kinda like yeast. In fact all of the products don't smell like green apples, which is a tad disappointing because I love apple scent! But the combination of all the products (including my Olay Total Effects moisturizer and Hada Labo toner) makes my skin look somewhat brightened after only 3 days of usage. I love waking up to a beautiful skin!
I know it's still pretty early to tell but that's a good sign. And now I'm tempted to try the
Green Apple Hydration Eye Mask
. My dark circles are getting worse and if I don't do anything about it, I'd turn into a raccoon in no time!
Labels: Beauty/Skincare