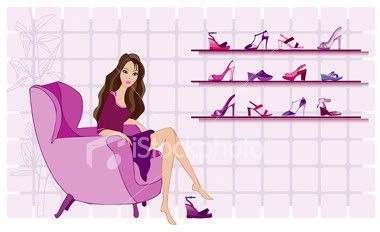 Monday, April 26, 2010
So
my sister
invited me to a beauty workshop by Shu Uemura last Saturday, at Shu Uemura boutique in Sunway Pyramid. Other bloggers who joined this workshop besides my 2 sisters were
Leen
,
Fadd
,
Farah
,
Reena
and Hanis' friend (whose name I've forgotten).
Just so you know, I've started wearing makeup more than 5 years ago and all these while I only learn makeup on my own through experiments - with the help of my sisters (that's the fun thing about having sisters!), beauty magazines, books and the internet. This is actually my very first time attending a makeup workshop so of course I was excited!
Besides learning about the right techniques, tips and tricks about makeup, we get to try out Shu Uemura products as well - from cleanser to (eyelash) curler.
First, we were asked to remove our makeup using one of their iconic products, the Cleansing Oil. It doubles as a makeup remover and a cleanser so even if you don't have your makeup on, you can still cleanse your face using the cleansing oil.
I like the cleansing oil as a cleanser but when it comes to removing makeup, I still prefer using my good ol' trusty Fasio makeup remover. I find it a bit hard to remove eye makeup using the Cleansing Oil, especially waterproof mascara.
I had to really take my time to massage my eye area until I accidentally rub the Cleansing Oil into my eyes! It was so red but it didn't sting. It was a little discomforting tho as I had my contact lens on but my eyes were fine after cleaning them with a solution.
After cleansing, wipe off the face and onto the next step which is the skincare.

Each one of us had our own workstations with mirrors and makeups and tools and some (Japanese) snacks and drinks. Seronok!

Some of the products used
And the makeup lessons began.

Basically, I knew what are the step-by-step of applying makeup: base, foundation, concealer, loose powder, eyeshadow, eyeliner, eyelash curler, mascara, brow, blusher and lip gloss/lipstick. But what I didn't know is that a base is like the most important thing. I always skip this step because I had never found a makeup base that I like (tried Stila and Chanel and I gave up). But when I tried Shu Uemura's new UV Under Base Mousse, I fell in love instantly! In fact I think everyone did. The product is just so incredible, you have to try it to believe it. It feels so light and gives a smooth canvas before applying makeup. It's also great if you wanna opt for light makeup. You can just wear this and skip the foundation!

I also learned how to use makeup sponge when applying makeup base and foundation. Let's just say, I'm not going to use my fingers after this! It was actually easier using a sponge. And smoother too. I also learned that the best way of applying loose powder is by using a puff instead of a brush. A puff gives a more even coverage, but you still need a face brush to brush off the excess powder on your face. (We get to keep the puff and sponge by the way!)

Then came my favorite part of makeup - the eyes.

We were told to choose any 3 colors we like, and I decided to try something different. Something I've never tried before - green! I actually kinda like it.

Wearing eyeliner and mascara make a HUGE difference!
These are the colors I used to create the look: gold, fern-ish green and white.

The end results...


Enjoy the rest of the pics!

I've always had this little wish of having a dramatic makeup look with bold fake eyelashes,
done by a professional makeup artist for a photo shoot or something. Tee hee!
We received a goodie bag each consisting of Shu Uemura Cleansing Oil, Depsea Water, brightening mask and the sponge and puff that we used earlier during the workshop.



And I couldn't resist getting my hands on their Under Base Mousse!


You know, besides diamond I really think (a good) makeup is a girl's best friend too! ;p

Labels: Beauty/Skincare