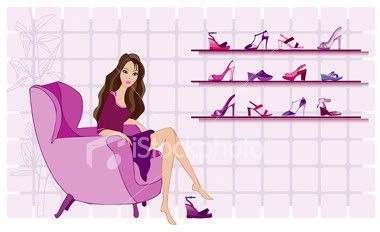 Thursday, August 05, 2010
I can be really mushy sometimes
We have His and Hers boxes in my husband's study room where we keep our little "treasures" like organizers, journals, letters, greeting cards, jewelery box which is filled with rings that ain't fit me, makeover photos, a picture frame and other bits and pieces. Well at least those are what I have in
my
box.
I didn't know and never bothered to check what's in my husband's box until quite recently. I was looking for a small box that could fit a piece of bangle that someone purchased from me and decided to look in his box in case he has one.
There were notebooks, his favorite CDs, DVDs, external hard disk drive, letters, user manuals, camera case, batteries, some old wallets, a Giorgio Armani miniature shower gel (that was given by me ages ago) and more CDs. No small box. I was about to close the lid of the box when my eyes caught a glimpse of strings hidden underneath them all.
I gasped.
It was a mini scrapbook that I gave him years ago before we were married!
This mini scrapbook was handmade by me - from scratch. Except for the poems which I copied from this one love poem book. I've almost forgotten about it. And now that I've seen it, I remembered all the memories.
I remembered it took me a couple of days to finish up the mini scrapbook. I even stayed up until the wee hours of the morning just to get it done as it was a goodbye present for him before he went back to the States (we were in a long distance relationship for a couple of years and only get to meet like once a year during his Summer break).
I also remembered wrapping the mini scrapbook with,
"To my Sweetheart. Don't open this until you've board the plane"
(or something like that) written on a small card. It's a 20-page scrapbook filled with poems and our pictures during the few days we get to spent together and I thought that reading it during his looong flight to LA would be a good idea and *ehem* more romantic. I can't believe that all these years he still keeps it. I'm so touched!
Reading back these poems made me smile and it gave me this warm contented feeling in my heart. A feeling of happiness. A feeling of love. It made me realized even more just how much I love him. And how much he loves me.
I should make this kind of artsy-craftsy stuff more. I mean, isn't that what we ladies like to do to show our feelings for our loved ones? The last time I made something crafty for my husband was when I wanted to surprise him with
my first pregnancy
, which was 2 years ago. Yes it was a long time ago and maybe I should make something now. Except I don't really have the time now because this kind of stuff take some time to finish, plus we live together so it's kind of hard to hide this kind of secret project!
Or you know, I could just bake him a cake.
Or make a 3-course dinner (when I'm done with my pregnancy and confinement, that is).
Labels: Lovey Dovey