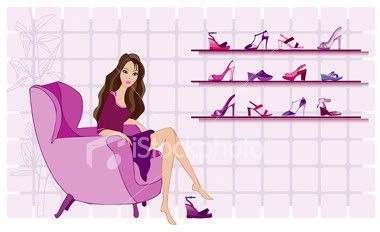 Thursday, July 15, 2010
If I were a cat, I'd be a Persian
Took
this quiz
on iVillage just for the fun of it. Wasn't surprised with the result. I've always known I would be a Persian if I were a cat... because I'm shy and "pendiam" just like them! Meow~ ;p
"The Persian is a relaxed observer. She quietly takes in the details of her surroundings and is happiest in her role as a spectator. The Persian will gladly accept affection, but does not often seek it out. Her loving and patient nature makes her an ideal housemate while her stress-free nature will allow her to make friends with whoever stops by. The Persian's greatest pastime is grooming her thick, tangle-prone fur, but it's worth the effort, because she always looks fabulous".
(ok except for the last part because I don't always look fabulous).
My husband is a cat-lover. He used to have a cat named Abby. She died almost a decade ago. Every now and then my husband would talk about Abby - Abby itu, Abby ini... It's almost like Abby was his girlfriend. It's a good thing I like cats too (and used to have cats). And I like guys who like cats. I read in a magazine; it says guys who like cats are romantic/penyayang. Betul kot (but hey, what about girls who like cats ha?).
Earlier today, we dropped by Ijai's house to visit his new feline babies. Ok, a little bit intro about Ijai. Ijai adalah kekasih gelap suamiku yang sangat obses dengan kucing. He has like, I don't know... 20 cats maybe? (We went to support him and his cats at the
International Cat Show 2 years ago
, and also just recently). Oh, and he blogs. If you have never read
his blog
, go read. His blog is like the funniest blog I've ever read (hoh lepas ni Ijai makin femes. Sila bagi royalty ;p). If my husband suddenly bursts into laughter in the middle of the night, I know he's reading his blog.
Anyways, these are his new kittens. And they are Persians!
Comel sangat tolongggg...
I used to really want a cat of my own. But that changes after having babies.
Now I want a wolf as a pet. Boleh tak? Comel lagi gagah perkasa (eh eh I'm not talking about Jacob Twilight ok).
Labels: Random Stuff