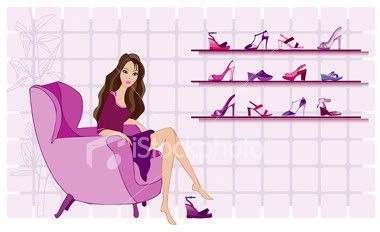 Thursday, June 10, 2010
Of Bawang, Skinfood and Pregnancy hormones
I was in the midst of lingerie shopping at La Sensa Express when my phone rang. It was
my sister
, and the first thing I heard was,
"Bawal best tak?"
.
I went like,
"Hah??"
.
Ok she was actually asking about the
Bawang Shampoo
that I blogged about some time ago. And I feel like sharing it here since a few of my readers had been emailing me with the same question too (and because I was too busy trying on some lingerie that I couldn't really answer Wani's question).
So far I have been using Bawang shampoo and conditioner for over 2 months and I can pretty much say it's a good shampoo. When I say good, I don't mean my hair has totally stopped falling because that's just absurd. I mean, mesti la ada gugur jugak kan. It's just that, it's not as much as it used to. I could see and feel the difference, BUT I can't really say it's 100% because of Bawang hair products tho because ...
a) I'm pregnant and I read that pregnancy hormones give thicker hair or something like that.
And b) I've been alternating with another hair loss shampoo for about a month now. The main reason why I wanted to find another hair loss shampoo was because the Bawang shampoo smells like ginseng which makes me feel like I'm in confinement or something (read: not really that nice).
Then I came across Skinfood's Pomegranate Hair Loss Care Shampoo and Scalp Hair Pack (it's a conditioner by the way).
According to the
website
,
"This medical treatment shampoo cleanses both scalp and hair thoroughly to prevent hair loss. It improves blood circulation and darkens graying hair for a healthy scalp and smooth voluminous hair. Contains high estrogen content and vitamin C to stimulate collagen synthesis and nourishes coarse hair".
And I was sold! I can't really remember the exact price but I think it was RM96 each (which to me, is quite expensive for a Skinfood item). All of the shampoos and conditioners were sealed and there was no way I could get a whiff of the scent but I bought them anyways because it's pomegranate and pomegranate
should
smell nice - like passionfruit. Or so I thought.
Back at home, I found that the scent isn't anything like passionfruit. Well of course, because passionfruit and pomegranate aren't the same thing (I've always thought pomegranate and passionfruit were the same fruit because they kind of look the same ;p). But the scent is nice. Sometimes I think it smells like some sort of tea... a fruity tea maybe.
Aside from the scent, I'm very happy with the shampoo and conditioner. I shampoo my hair 3 times a week - twice using Skinfood, once using Bawang. Sometimes I just use the Skinfood shampoo (and conditioner) all 3 times when I don't want to be smelling like a lady in confinement. And I like that the bottle comes with a pump.
So far I'm happy with the result of both shampoos - Bawang and Skinfood, but then again as I mentioned earlier, it could be because of my pregnancy hormones. I guess I'll have to wait for my post-natal hair loss phase then, to see if both shampoos really work! But I do noticed my scalp is less itchy and oily. In fact, I think it's not oily anymore. Or could that be because of pregnancy hormones as well??
If so, gotta love being pregnant! ;p
Labels: Beauty/Skincare