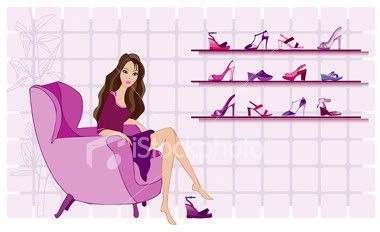 Wednesday, June 16, 2010
Gosh, there's only 10 weeks left before I'm due. 10 weeks! Or lesser if this baby decides to follow her sister's step keluar (2 weeks) earlier than the EDD. And I haven't bought a single thing! But I'm not panicking tho because I already have most of the things needed.
I blogged about this
checklist
some time ago when I was pregnant with Ayra and this time for the second baby, there's only a few stuff to get. I could probably wait until I'm in my 35th week or something to only start shopping for them.
Or maybe not. It's always better to prepare earlier, no? Although it doesn't really consider "early" as I'm in my final trimester now.
Clothes
:
Long sleeve/short sleeve/sleeveless rompers
Sleepsuits
Socks
Scratch mittens
Hats
Receiving blankets
Barut

Baby laundry detergent

Drawer for clothes



Gee, I feel bad for this baby. Most of her clothing are hand-me-downs from her sister. Maybe I'll buy some more for her... but I need to sort out Ayra's clothes first before deciding what to buy (and I'm sure most of her clothes still look like new!).
Feeding:
Breast pump (my Avent breast pump went kaput after only like 8 months of usage. I'm thinking of getting one of Medela breast pumps this time)

Feeding bottles + teats

Storage bottles
Sterilizer
Bottle & teat brush
Bottle/food warmer
Bib
Burp cloths
Bottle drying rack
Bottle cleanser
Muslin squares

Bathing/Baby Care
:
Bath tub
Baby shampoo/baby bath
Baby lotion/

oil



Diaper rash cream

Cotton buds
Cotton balls
Hooded towels
Wash cloths

Changing mat
Baby wipes

Top n tail bowl

Brush & comb
Nasal aspirator
Baby nail clipper
Thermometer

Disposable diapers

Minyak telon





Beddings:

Baby cot
Mattress (latex)
Blankets
Bedding sets
Mosquito net for cot

Travel:
Stroller (not really needed yet because last time with Ayra, we only started using the stroller when she was 11 months old)

Car seat (hmm...do we really need 2 car seats? Nampak gaya kena beli van la)

Baby-on-board sticker
Baby Bjorn carrier

Baby sling (I'm planning to give ring sling a try)
Diaper bag + travel changing mat (we can still use the current diaper bag, but I kinda want this!)

Head support cushion for stroller
And stuff for myself...
For Mommy:
Disposable/washable breast pads
Nursing bras
Nipple cream
Maternity pads
Nipple shields
Massage oil
Warm socks

Indoor slipper

Nursing tops
Disposable briefs
That's it!
Labels: Pregnancy