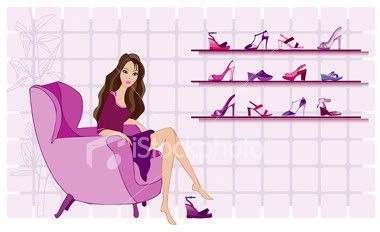 Tuesday, November 03, 2009
I think I'll just skip the boring part of day 1 (naik bas, arriving in Singapore, bla bla) bcoz Day 1 was mainly about the
Nuffnang Gala Dinner
.
We stayed at
Link Hotel
that was sponsored by Nuffnang (thank you!). The interesting thing about this hotel is that they have four ethnic room themes to choose from - Malay, Chinese, Indian and modern. Guess which ethnic room did we get?
We were so famished as we haven't eaten anything from the night before so we went inside the mall, hoping to find some place to eat. But all of the shops were still closed as they are only open at 11am, so we just wandered aimlessly... and found these cute walls of art.
Then I saw a lady (the one behind Wani in the above pic), and I beamed excitedly bcoz she was holding a Starbucks take-away cup. At last, ada tempat makan yang dah buka! But there was no Starbucks to be seen, so I went to her and asked,
"Where did you get your Starbucks?"
. I must sound so desperately hungry bcoz she gave a little laugh and told us she got hers at the building across the street. So off we went. The building across the street is Marina Square, which is a shopping mall.
After an Egg Mayo sandwich and a cup of Hazelnut Hot Chocolate, we went to Bugis Street to start our mission of the day: SHOPPING.
Bugis Street
Bugis Street is Singapore's largest street shopping location with hundreds of stall-like shops selling various clothes, accessories, bags, shoes, souvenirs and food...
Most of the shops sell pretty much the same things - tees, necklaces, fridge magnets and more tees. But there are some shops selling really awesome stuff, you just have to look very carefully as they're tucked away. We saw at least a few shops selling Topshop-like tops and jackets. We also found this one shop selling beautiful corsets at reasonable prices and my sister managed to hasut me into buying not one, but two corsets! One of them is an underbust corset, which is something like
Victoria Beckam's
. Can't wait to wear it.
I also bought a few belts but my favorite is this double studded belt which I got for only SGD$15! I like it a lot that I wore it right away.
Iluma
This is like the most beautiful shopping mall I've ever seen. The facade is like bling-ed with crystals and diamonds! Come night time, the lights will scatter across the building, making it look like a giant shiny jewelry.
C'est magnifique!
The shops however, are not as grand as its look. I was expecting it to be a classy mall or something like that, but most of the shops are just so-so. Or maybe bcoz it's new?
But we found this amaaaazing vintage shop that sells amaaaazing vintage stuff: Dreams Vintage. The accessories are to-die-for! Some of their stuff are Chanel-inspired (without the logo of course) and they are OMG so fab! Especially the clothes. They are not that cheap tho - almost all of the clothes are over SGD$100. Tapi kalau dah berkenan tu, terpaksa beli. Both Wani and I got ourselves a jacket/cardigan and some brooches. They even have beautiful vintage dresses for babies, but too bad the smallest size is 12 months.
At around 11pm, we took a cab back to the hotel. God knows how extremely exhausted we were, but it was a grreat day - we shopped till we dropped and I haven't done that in ages! Wani has always been my favorite shopping buddy. I wish we had more time to go to Haji Lane, Arab Street and Chinatown though...
p/s: I have a few items from Singapore to be added at Shopper's Sanctuary soon!
Labels: Going Places, Sales and Shopping