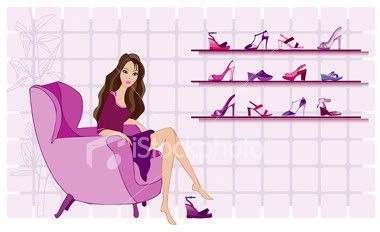 Thursday, August 20, 2009
If you're one of those people who love a bargain (who doesn't anyway?), then the Parenthood Expo is a must-go event! It's the biggest parenting expo and there'll be lots of bargain. Starting from 21st - 23rd August (yep, it's this weekend!), the Parenthood Expo will take place at Mid Valley Exhibition Centre from 10.30am till 9pm. And yes as I mentioned in
my previous entry
,
TheLilCaliph.com
is participating - at booth B03, Hall 2. Just so you know, you can get great bargain and discounts on brand new products at
TheLilCaliph.com
only during their annual pre-anniversary sale and at the Parenthood Expo - no other times!
This year's Parenthood Expo is extra special bcoz there's gonna be a special appearance by Top Bloggers at
TheLilCaliph.com
's booth and yours truly is *ehem* one of them! If you'd like to meet me a.k.a ThePinkStilettos,
RedMummy
, and also my sister
Wani
, be sure to drop by at
TheLilCaliph.com
's booth! Check out our sessions:
Basically my job is to assist those of you who're into Hotslings and Zoobies. Now here's a great news: any of ThePinkStilettos' reader who purchased Hotslings and/or Zoobies at the Parenthood Expo can stand a chance to win a holiday package of 3 days 2 nights! Yes you heard me, free holiday! All you need to do is purchase Hotslings or Zoobies or even both, and if I'm not around at the booth, simply mention my name (or ThePinkStilettos) and your receipt will be marked for the special holiday package. Destination of the holiday will be a surprise and the winner will be announced later in my blog. Isn't that exciting?!
Anyway if you're going to the Parenthood Expo, don't forget to drop by at
TheLilCaliph.com
's booth and say hi to us! Hope to see you there! :)
Labels: Events/Activities, Sales and Shopping