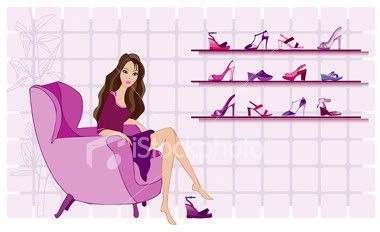 Thursday, August 27, 2009
Herbalife Post-Pregnancy Weight Loss Progress: Part 1
I weighed myself on the third day of fasting and couldn't believe my eyes. The numbers on my Tanita scale
showed
55.9kg!
I was 57kg
, remember? :)
I know I wasn't suppose to weigh myself again until one more week but I did so yesterday (I was so curious) and the scale read 55.7kg! I've lost 1.3kg and it's not even a week yet. W00t! Aaaand I also lost 1 inch from both my bum and waist. Double w00t!!! Ini membuatkan saya lebih bersemangat!
Anyways, I have been meaning to share one of my current Herbalife customers' testimonials since a few weeks ago. So here they are:
Hi there Iza,
Thanks so much for the guidelines!!!
Proud to say that I have officially started my program today!!! Yippeee!!!
Had the shakes for lunch and dinner, and the tea as well... But i must say that the shakes really made me full... After having it for lunch (oh btw i was bz today so i just mix it with plain water), i felt so kenyang as if makan nasi goreng 2 pinggan... Amaaaazing!!! And then after drinking the tea yes yes as u said, i asyik pergi toilet je, totally felt like my body is cleansed... And u were right bout that energizing thing... Had them after i got home from a dinner party... X boleh nk tido..
Anyways, just wanna share with u dat my first day of starting the Herbalife diet.. I already see some changes in my eating habits... Went to dat bbq dinner party.. So many good food and desserts, assortments of cakes n chocs, and i was just too full after taking the shakes, i just makan few bites je then dah x larat... I mean like, wow... I lurrrve eating cakes, chocs, cookies n all dat, tapi tadi sikit punx terliur... If i can b like this forever, bagus kan?
--------------------------------
As suggested in ur earlier email, I did write down my weight and measurements in the progress charts that u sent me... I started the program 24 July 2009 kan... Now it's 26th kan... And jeng jeng jeng... I actually lost 1 inch from waist, 0.5 inch from thighs, and 0.5 kg... In 2 days... I actually melompat2 in my room ok after measuring myself....
And yes, I do enjoy the shakes so much (except my first day tu I just mix it with plain water kan cos I was really bz with the bbq party)
Semalam I mix the F1 shake with some ice cubes, banana, green apple and honey sikit, and I blend it... Sedaaap sangat... Hihiii
And then I also tried adding banana, red apple and wholegrain almond and banana cereal... Ok jugak tapi teramatlah filling...
Tomorrow I dah plan nak pegi Jusco beli Soyfresh to make the shake recipes macam dalam blog Iza tu... Hihiii
--------------------------------
...just wanna update kat u... After a week of consuming the products, I can proudly say... I've lost 2 inches from waist, hips, butt and 1 inch from thighs!!!! And I lost 1.5 kg, alhamdulillah...
Not only that Iza, my gastrik problem pun solved... I dah x pedih2 perut or masuk angin lagi... Now I feel healthy... Even became a more disciplined person... Not even craving for
unhealthy food
anymore... So if my maid goreng nuggets ke fries ke, buat burger ke... I just ignore je.. Instead I snack on fruits, roasted soy beans,
baby carrots
and occasionally wholemeal tuna sandwich...
Dina, KL.
I believe the Tea Mix is the one that helps to speed up the whole process bcoz now I remember that I rarely drink the tea ever since having a baby. I only started drinking it religously just a few days ago, masa start puasa. I drink one glass of hot Tea Mix after having my shake for sahur, and another glass a few hours after iftar.
I could positively say that this time (after 8+ months of having a baby), my post-pregnancy weight loss program has officially started bcoz last time I wasn't really sure if I could do it. Better late than never, no? Plus, I remember feeling this bersemangat when I first started Herbalife about 3 years ago. And this time I will really update my progress from time to time. My goal is to weigh at least 46kg and at most 50kg. So if I can get anywhere between 46 to 50 kg, I would consider it an achievement!
Labels: Herbalife