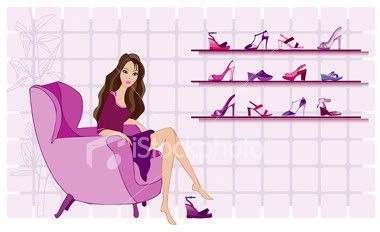 Monday, July 20, 2009
Remember
this post
where I mentioned at the very last part about wanting to take up yoga class? Well I never did manage to get my lazy bum to go anywhere near a workout center. It was kind of like a wishful thinking bcoz... I don't know. Perhaps I was waiting for the opportunity to fall into my lap or something.
But guess what? It did! It fell literally into my lap. (Well I check my email using a
lap
top! ;p)
You see, the yoga instructor herself,
Ninie Ahmad
, who is also the Yoga Ambassador for adidas Malaysia, invited me along with other selected Bloggers for Bloggers' Special Yoga Session to experience yoga first-hand at
Be Yoga
- a state-of-the-art yoga sanctuary founded by her. Be Yoga is located at the heart of Damansara Perdana and altho it was quite far from my place, I couldn't let this opportunity to slip away!
So there I was with my sister,
Wani
, on a fine Sunday morning. Each of us were allowed to bring one guest by the way, so I brought her (ok it was actually the other way round coz she was the one driving ;p).
Upon entering Be Yoga, we were greeted by Ninie and her yoga partner - not in person, but in a silhouette-like carving of them in a yoga pose right in the middle of the entrance floor. I must say, it's one of the most unique logos I've ever seen!
Be Yoga's interior design is a mixture of zen and modern contemporary. It gives a calm and tranquility feeling in an industrial-minimalist ambiance and eco-friendly environment. Ninie told us that she picked all of the furniture herself. Nice!
Even the candlestick is in a yoga-ish pose.
Be Yoga offers almost 50 classes of Yoga and Pilates weekly which include Yoga Dance, Prenatal Yoga, Kids Yoga and Yogilates. There are 3 spacious studios complete with Hot Yoga, restroom and wireless Internet facilities. Speaking of Internet, Be Yoga is a pioneer in online-booking classes thru their website
http://beyoga.my
in support of paperless environment.
The studio
The restroom

Ok, back to the yoga session. The session that we did is to help boost immunity system to fight airborne virus and common cold. There's a few sequence of poses and each pose has specific physical benefits. The restorative poses and forward bends for example, helps to calm the nervous system which helps to reduce all-over-body stress.


Some of the poses that we did were:
(
Source
)
I wonder how many yoga sessions it takes to be able to do that pose.
Group photo. See the guy in red?
That's
Huai Bin
. And yes, yoga is not only for women!
Nina
,
Chics
, myself and
Wani
.
And here's a special pose with Ninie for my readers! Takde la special mana, but it took me a few attemps to finally be able to do it without wobbling (I was just too exhausted from pretzelling myself! ;p).




Be Yoga opens daily from 7am to 9.30pm on weekdays, and from 9am to 5pm on weekends and public holidays. It's the place to begin or resume your yoga practice with Malaysia's best yoga teachers!

Labels: Advertorials