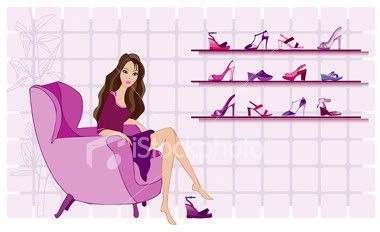 Tuesday, July 29, 2008
So I have decided to get the pink diaper bag that I have been eyeing for quite some time. It's not available here, that's why I had to get it when I had the chance!
Anyways, I decided to look for a diaper bag online since there aren't many choices here in Malaysia (plus, I'm new in this area). And boy are there so many!
Choosing one was easy bcoz I know what I want. I want:
a messenger bag so that it can be worn over the shoulder or hang on a stroller, easy-to-clean fabric, full-flap or zipper closure, not too big but spacious enough, have lots of pockets and compartments, simple and chic design, and most importantly nothing too handbag-looking nor cutesy-girly (even if I'm having a girl). In short, a functional yet fashionable diaper bag.
I googled for diaper bags, and found
DiaperBags.com
. That's where I started my own little research. There are a lot of designer brands for diaper bags to choose from (I never knew that before) and the best part is, they don't cost a bomb! Believe me. Most of the bags cost less than RM500.
The most fab designer diaper bag that I have come across so far is by
Reese Li
. Here are some of my favorites from the Lexington collection (there's a pacifier dangler on each bag. So cute!) :
There's also a matching
Changing Clutch
. Just how brilliant is that?
The only drawback of the Lexington bag is the flap closure. It's only in the middle, so it's quite open on both sides. Bag closure is one of my most important features to consider when buying bags, even handbags. I don't like the contents of my bag to be visible (and easily accessible) to others. It makes me feel bare and insecure. But even if it has full-flap or zipper closure, I won't be able to get it bcoz they only ship within the US, and the
nearest
Reese Li store from Malaysia is not even in Asia. It's in... Norway. I don't have any friends/family in Norway.
So I had to look for other brands...
...and came across this Grey Dot Messenger bag from
OiOi
! It's perfect; just what I was looking for. It's chic alright, and my husband wouldn't mind carrying it bcoz the exterior is not too pink and girly. The interior, trim and accessories are pink in color btw.
This bag also comes in
blue
and
green
lining.
I managed to get the bag with the help of my friend who is currently in Singapore. She's a total life saver! I don't mind if my baby turns out to be a boy, I can use it for myself! It can be used as a gym bag, too. Well, I
am
planning to take up a gym (yoga) class with my sister. Isn't that right, Wani? I'm just not sure when. And where. But that's not the case here ;p
Labels: Bags