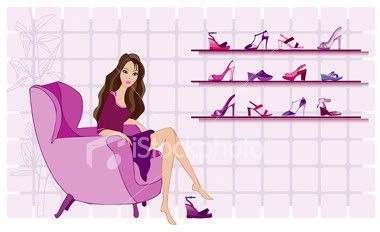 Monday, March 30, 2009
I didn't want to dress up my iPhone in any casings before bcoz the original look of it is already a beauty. But my heart nearly stopped when I clumsily dropped my iPhone on the floor (from my 1 1/4 foot dressing table)! :( Nothing bad happened to it tho, but I'd better be safe than sorry especially bcoz I can be a total klutz sometimes.
So the other day, my husband and I went in search for some cases to swaddle our iPhones. There are a few types of cases to choose from - silicone, plastic, leather, clear, metal and textile - in every color of the rainbow. Rambang mata dibuatnya! So after 2 days and 2 Machine stores, we finally found the ones we like.
Initially, I wanted a white or a see-through case to match the color of my iPhone. But all that instantly changed when my eyes landed on this:
Griffin Elan Form
.
It was love at first sight.
It's a hard-shell case made of delicious top-grain leather in my favorite color, I cannot resist! This case reminds me a lot of my
MBMJ wallet
; both the color and texture (the color is a little different from the picture above - it's a few shades darker).
So far I'm liking my fab leather case, but I had some problems with the screen protector that comes with it. One of them is the appearance of moisture bubbles bcoz it's stiff and doesn't stick onto the glass screen, and made my iPhone looks like it's sweating! I had no choice but to get the stick-on type, so now problem is solved.
My husband on the other hand, chose this white
CapsuleNeo
case which was recommended by the Sales Assistant for its triple layers of protection.
If I didn't see the pink Griffin case, I might have chosen this one as well.
Actually, a little part of me still wants a white one. I do love my pink leather case, but today I saw a lady with this cool see-through case on her iPhone from
CapsuleRebel
and my heart is itching for it...
...especially bcoz you can see the Apple logo! :)
I'm trying to tell myself that I
don't
need a second casing - at least not until something bad happened to my current one.
Labels: Gadgets