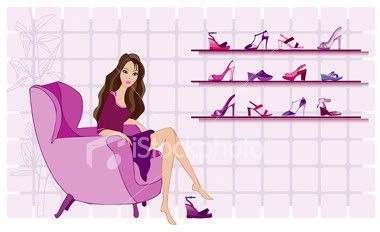 Tuesday, October 21, 2008
Help a fellow Mommy...
Salam iza. i'm one of the fan of ur blog.
need some advice since i really admire all ur attire and appearance.



i'm 4mos pregnant (2nd baby). my body is high and big. right after deepavali i
have to go to singapore for corporate function (site visit n so on)
my prob is my wardrobe was full with all the baju kurungs, a few slacks and a few blouses
that i usually wear during office hour.



i need something corporate for me. Like a slacks with a blazer but definitely it suitable for pregnant lady like me. Owh.. forget to tell u. people will see my tummy since it is growing and really 'nampak' coz my body is 'berisi or gemok?'



i need something that is not so pricey. any brand. but if u dont mind, i need to know where to find that clothes.
coz i dont have much time to go window shopping from here to there. So if u can tell me where's the place, then a big thanks for u.



Hope reply me asap -- in ur blog pun ok....
Okay, I'm going to be honest here. Maternity clothes is one area that I haven't given much attention bcoz the number of maternity brands in Malaysia are pretty limited (and the fact that I can still wear normal clothes could be the number 1 reason why I don't really bother checking them out), so I do not know which brand to go for and where to get them (except online!). Perhaps you mommies can help out! I'm gonna give some ideas on what kind of work attire that suits most pregnant figure, and you mommies can give suggestions where to find similar ones, as those brands that I'm gonna mention here are *sigh* not available in Malaysia.
Being pregnant is all about being
bigger
than usual - bigger belly, bigger boobs, bigger this, bigger that... bigger everything! But that doesn't mean you have to give up looking good. The key is NOT to hide all of those under big frumpy sack-like clothes bcoz you do not want to look like a walking mountain!
So what can you do?
I'd say, flaunt 'em - especially your bump!
Since it's highly unlikely that most of us have pregnant bodies to-die-for like Angelina Jolie or Heidi Klum, it can be challenging to look for "pregnancy-friendly" clothes. I think the top two tops that would look best for
most
(if not all) types of pregnancy figure are the empire waist and wrap tops.
Empire waist tops:
I did mention about how empire waist tops are a heaven-sent in
this
entry. Basically, anything that is cinched right below the bust gives the illusion of a smaller waistline, even if you're pregnant. It accentuates your bump in a flattering way no matter how heavy or straight figured you are.
Shirts from Gap Maternity and Old Navy.
Wrap tops:
I love wrap tops! They skim your bumps and are adjustable to accommodate your body as your size changes. It's definitely a must-have item in every pregnant woman's wardrobe - enough said.
Tops from Old Navy and Isabella Oliver.

Having said that, I still can't find any nice wrap tops other than the knitted ones (like those from
Topshop
)! They are either too short for pregnant bellies, or short-sleeves. Anyone?
Pants:
If your hip is not your best feature, look for pants that is narrow at the thighs and slightly flared towards the bottom (boot-cut) to balance out your overall proportion, but nothing too wide-legged like masculine inspired look bcoz it would only make you look even wider. Go for something like these pants from
Gap Maternity
:
Black pants is another must-have items and can be a pregnant woman's best fashion friend! It goes with just about any tops of any styles and colors, so have at least two pairs.
Jackets/blazers:
The good news about jackets/blazers is that they are flattering for any types of body, and that includes us, the preggy ladies! The not-so-good news is that, they can be a little expensive especially the quality ones. It might not be a good idea to splurge on one if you're only going to wear it for a short while (during pregnancy, that is). If possible, opt for jackets/blazers with tie-closure instead of the usual buttons since they are adjustable, so you may be able to wear 'em even after pregnancy.
Here are some examples of chic maternity jackets with a little twist by Isabella Oliver which I love:
The Hepburn Jacket and Pinstripe Jacket.
Alright mommies, now do your
thang
...
Her function is less than a week's time so suggestions of where to find nice maternity work clothes are needed - pronto!
Thank you!