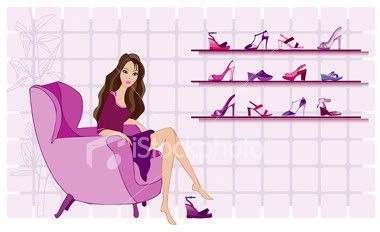 Thursday, May 10, 2012
I posted a photo of my makeup organizer on Instagram some time ago and received so many questions about it (sorry if I didn't reply to any of your messages!) that I thought of doing a special post just for it.
Buttt! I have to warn you. My makeup collection is rather boring. I don't have 20 different kinds of eyeshadow palettes and a gazillion lipsticks and mascaras like any other makeup junkies. I mean, I love makeup but I am not a makeup hoarder. I only buy what I
really
need (now if only that applies to clothes as well). So don't expect too much, okay!
Alright, so I used to stash all of my makeup items in the storage at the back of the mirror of my dressing table, that looks something like
this
. Yes, my makeup was safe from my kids' reach - I even secured the mirror with a safety strap, just in case - but the storage is too narrow and I kept on dropping my stuff. Grrrr! Do you know how agonizing it is to drop a makeup item and see it broken into a million pieces - especially new ones?? Happened quite recently to my Nars blush (I still keep and use it of course).
I just had to find a new way to store my makeup.
So then I found this acrylic makeup organizer on eBay. It comes in different types and sizes, and I bought mine for about $52 (free shipping) from this
Korean seller
.
Mine is the B-3 (b tape) type, which, as you can see, comes with drawers and open compartments - small ones for lipsticks/lip glosses, bigger ones for bigger makeup items like foundations and powders. It's just perfect to hold all of my makeup and I was very pleased with my purchase. Shipping was fast too - my item arrived about a week after I've made the payment.
I like that each of the drawers comes with a liner so that they won't get scratched.
Here's what I put inside the drawers:

Top drawers

Middle drawer


Bottom drawer
I loveee my makeup organizer so much (can't help to stare at it all day) that I decided to get another one (also from the same seller) for the rest of my beauty stuff. I bought the
ST-823
, which comes with 2 compartments with lids. Perfect to store facial cottons and cotton buds!
There's even a compartment that's big enough to hold all of my makeup brushes (all 24 of them)
and there's still some room for more.
Oh, in case you're wondering what are those white tubes covering my brushes... Those are
brush guard
s which helps to protect your makeup brushes so that they don't get squashed. I bought them from
CoastalScents.com
(yes, they ship to Malaysia).
Besides lipsticks/lip glosses, these small compartments are perfect to hold skincare/makeup sample tubes too.
You can also get this kind of acrylic storage at
Muji
store in Pavilion (level 5, if I'm not mistaken). It's my new favorite store! They're not exactly the same like the ones I bought from eBay (no lipstick holder) but they would make a nice storage for makeup too.
I bought the 2-drawer box and jewellery trays (sold separately) for my brooches. Love it!
You can even use it to store your makeup items - without the trays, of course.
So that's how I store my makeup (and skincare and brooches). Would love to know how you store yours, especially those with little kids!
Labels: Beauty/Skincare