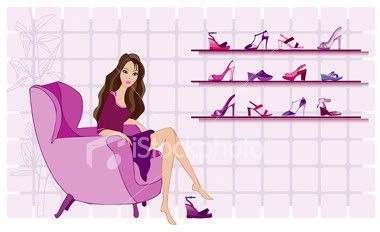 Thursday, April 19, 2012
I remembered the first time I heard of Olympic Games (and actually watched the games) was in 1992, when I was 9 years old. My family lived in the UK at that time and the school I went to organized a lot of activities that were related to the Olympic games. Everyone seemed excited about the game - we learned about Olympic in one of the subjects in school. Heck, we even learned Greek language (or was it the alphabets or something) because the Olympic Games originated there (don't ask me anything in Greek tho - I have totally forgotten about it)!
It was hard not to get involved with the games at that time (and by "involved", I mean, watched the games). My favorite Olympic sports is of course the gymnastics, particularly the Rhythmic Gymnastics. I just love watching how graceful and very flexible the contestants were. And not to mention, their pretty and colorful outfits!
My favorite gymnastics apparatus would be the ribbon. Didn't everyone pretend to be a ribbon-twirling gymnast when they were a kid? I know I did! And I bet my little girl would do the same if she ever watches it.
Anyway, as you all know, the next Olympic Games will be held in London, in just a few months from now. Hmm.... London. I've always loved London. It's one of my favorite cities in the world. I've been there for only a few times in my life and would really love to go there again.
At London Tower Bridge in 1988 (I was 5 years old, the one in red coat)
Trafalgar Square in 1992
(I was 9 years old, the one in green and yellow color-blocked outfit ;p)
MSD London in 2006. The only pic I could find!
Anyway... Samsung is having a contest where you could become a Samsung Global Blogger and get the chance to come to London during the Olympic Games (watch this Jamie Oliver video below).


All you need to do is submit a 30-second video in English of you telling them why you would be great at hunting out the best stories London has to tell during The Olympics. The deadline for the audition videos is 29th April, so if you think you have what it takes to be a Samsung Global Blogger, don't miss it!
Labels: Advertorials, Going Places