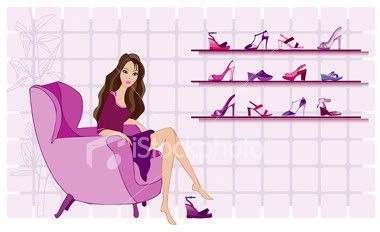 Friday, February 17, 2012
Diaper time used to be a hassle back then, when Ayra just started walking. It was like a battle. Setiap kali nak tukar diaper, macam nak bersilat dibuatnya. I took off the dirty diaper, she rolled over. I opened a new diaper, she wriggled and rolled over again. I taped the sticker at one side, she pulled the sticker at the other side. Gahhh!
Babies just can't lie still, can they? Not even for 2 seconds!
Imagine if it was poo-poo. A lot of shrieking (me, of course) involved because her feces were splattered here and there as she tried to wriggle and move around. It was a messy situation. Sangat menguji kesabaran, especially when I'm in a hurry. Thank God it's all over.
Ayra is 3 years old now and she's semi-toilet trained (she poops in the toilet). No more diaper battles! Phew.
It's Raina's turn now tho.
But this time, things are a little different. She still moves around during diaper time, but it's no longer a battle coz I now have a "secret weapon".
Diaper pants!
I've been buying MamyPoko diapers for my girls ever since my first child was born up till today and it's the only brand for diaper that I trust the most. I've tried a few brands before but none can beat MamyPoko's superior absorbency. My girls can wear their diapers for hours without leaking, unlike some diaper brands. And I love MamyPoko even more, now that I've switched to MamyPoko Pants Extra Soft Fit range because it makes my life a whole lot easier! It has a stretchable waistband and leg gathers to ensure a perfect fit.
And it's SO easy to put on! I don't have to deal with tapes and whatnot anymore, and my baby doesn't need to be in a horizontal position. It's perfect for when you're out and about or even traveling. Last year when we were in Bandung, I couldn't find baby's changing room so I just took my girls to the ladies' toilet to change their diapers. Senang, tak perlu cari changing table or anything for babies to lie down. I don't have to bring my own changing mat either!
To remove used diaper, just tear off the side seams.
This diaper pants is suitable for babies that have started crawling or walking and always on the move. It's made of a breathable, extra soft cotton-like material so your babies would be comfy and they get to have fun all day long, running around, exploring their world in it without wet, leaky diapers bugging them.
It makes your life (and your lil one's) a lot easier, trust me. Less crying, less shrieking, less struggling during diaper time; more love and happy times spent together. What more could a parent ask for.
Labels: Advertorials, Mommyhood and Baby